Available today via Premium Bandai's Creer Beaute website are a new line of Sailor Moon T-shirts, Necklaces, Wall Scroll, and Microfiber Mini Towels. :D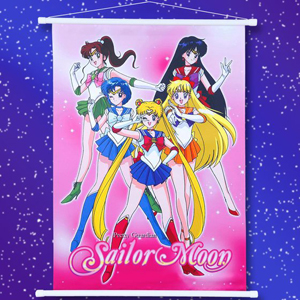 The T-shirts are retailing for 4988 yen each (roughly $50 USD), while the necklace collection is much pricier – retailing at 12600 each ($127). The wall scroll is 3150 yen ($32 USD), and the microfiber mini towel is 600 yen (roughly $6).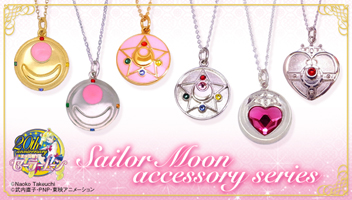 Pre-orders for all items begins July 17th at noon, and will be delivered some time in September to all those who purchase.
The t-shirts are in ladies sizes, so these are not intended for children, but young women (ages 17-20, as listed next to each size that is available for order). Since these are listed as a "Summer Collection", perhaps we'll see more Sailor Moon apparel coming this fall as well.
The necklace items are made of sterling silver and are pretty small (approximately 17 mm across and high!) These necklaces are not lockets and do not appear to open like the items in the show do.
This has been linked on Anime News Network with some additional pictures as well. Thanks for the source link guys!