Hello again, Dreamers! This week's update features our continuing series of the never-before-scanlated scanlated Mermaid Panic releases, with the release of chapter 7! Plus, some brief Sailor Moon Crystal Season III news.
This week's uploads
Sailor Moon Crystal News
This past week, we learned that season 3's premiere date has been narrowed down to April, which means we'll be seeing new episodes in less than 2 months. But, it remains to be seen if other parts of the world will be seeing it, since it never mentioned if it'll simulcast online.
We hope it does, so stay tuned, Dreamers! :D
SOURCE: Official Sailor Moon 20th Anniversary Site
Sailor Moon Funko Pop Figures Are Coming!
After months of waiting, we finally got to see what our Senshi, the cats, and Tuxedo Mask, look like, as Funko Pop Vinyls. Funko, the maker of these, has been releasing collectable figures from various TV, movie, and animated series. And now, Sailor Moon is going to join them! Take a look at the preview pics, Funko released, while they're at this year's New York Toy Fair!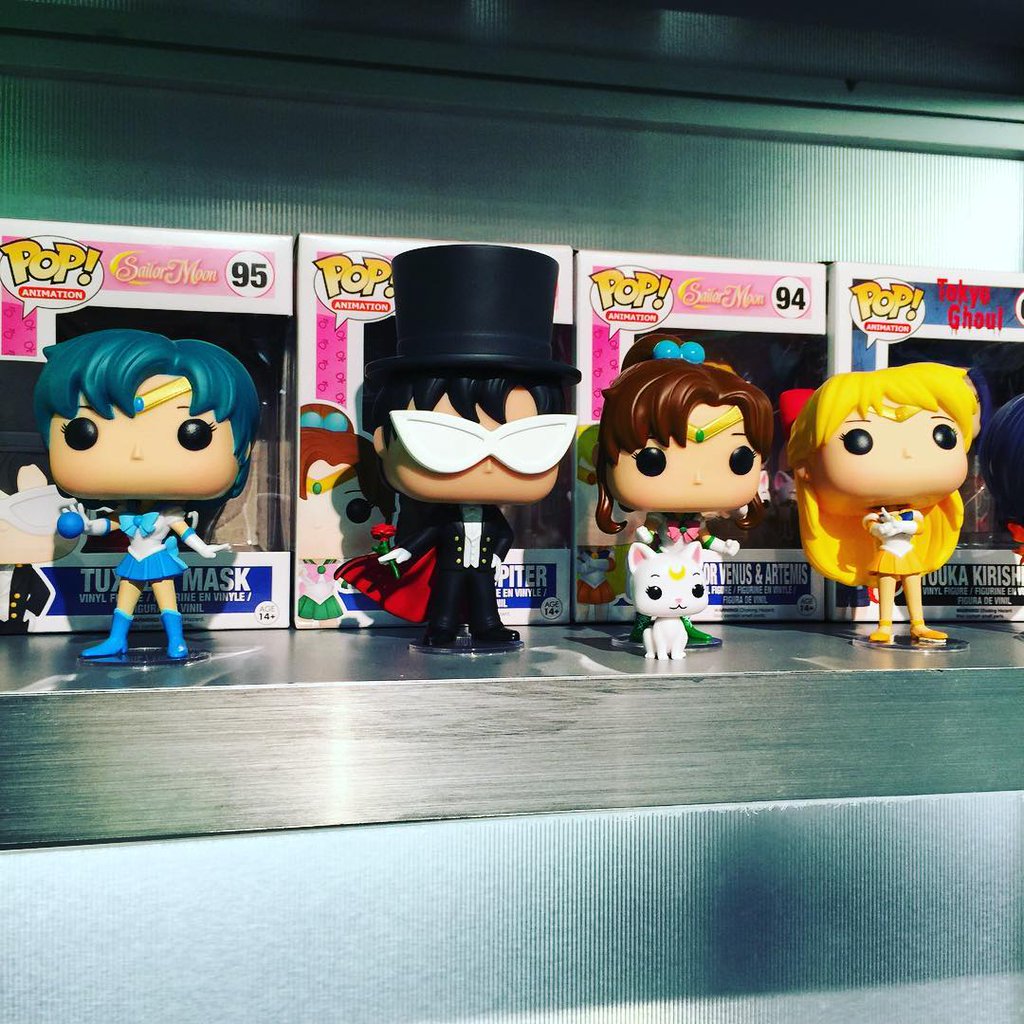 Look for these to come out, this April!
A special thanks to MoonSticks, for the heads up!
Stream Testing
Dan sneaks in quick: I am in the process of checking out streaming services, so for the first big test, I made a page for watching Sailor Moon Un Nouveau Voyage anywhere. That won't be a permanent page so don't bookmark it, but please try on any device and leave any feedback positive or negative to help me in my tests and reviewing. Thanks and enjoy! =)
Closing
We hope you enjoyed these uploads, and hope you'll stay tuned for next week's update.♥ By the way, we do ask that you all donate, not only to keep the server running, but to maybe give Miss Dream a good year! Also, we have expanded our hire us page to a whole separate entity, Fandom Services, so be sure to check that out as well! And, bookmark sailormoonevents.org, for updates on the upcoming Masquerade Ball in 2017! See you next time!