Hello again, Dreamers!
Summer has come and gone, and now the leaves change color, and the cool weather breezes, as the Northern Hemisphere enter the Autumn season. This week's update continues our uploads from the generous donor, wolf1806, with more new, and updated, Hello World doujins! Plus, an update to last week's story of The official Sailor Moon fan club going international!
First, the uploads!
This week's Hello World uploads
The Official Sailor Moon Fan Club Update!

Last week, Tokyo Otaku Mode announced that they'll open registration for international customers, for the Pretty Guardians Fan Club. Last Friday, within minutes of the opening, the site experienced heavy traffic volume, causing the site to go down for a couple hours. That's when they emailed those, who signed up for updates, the situation: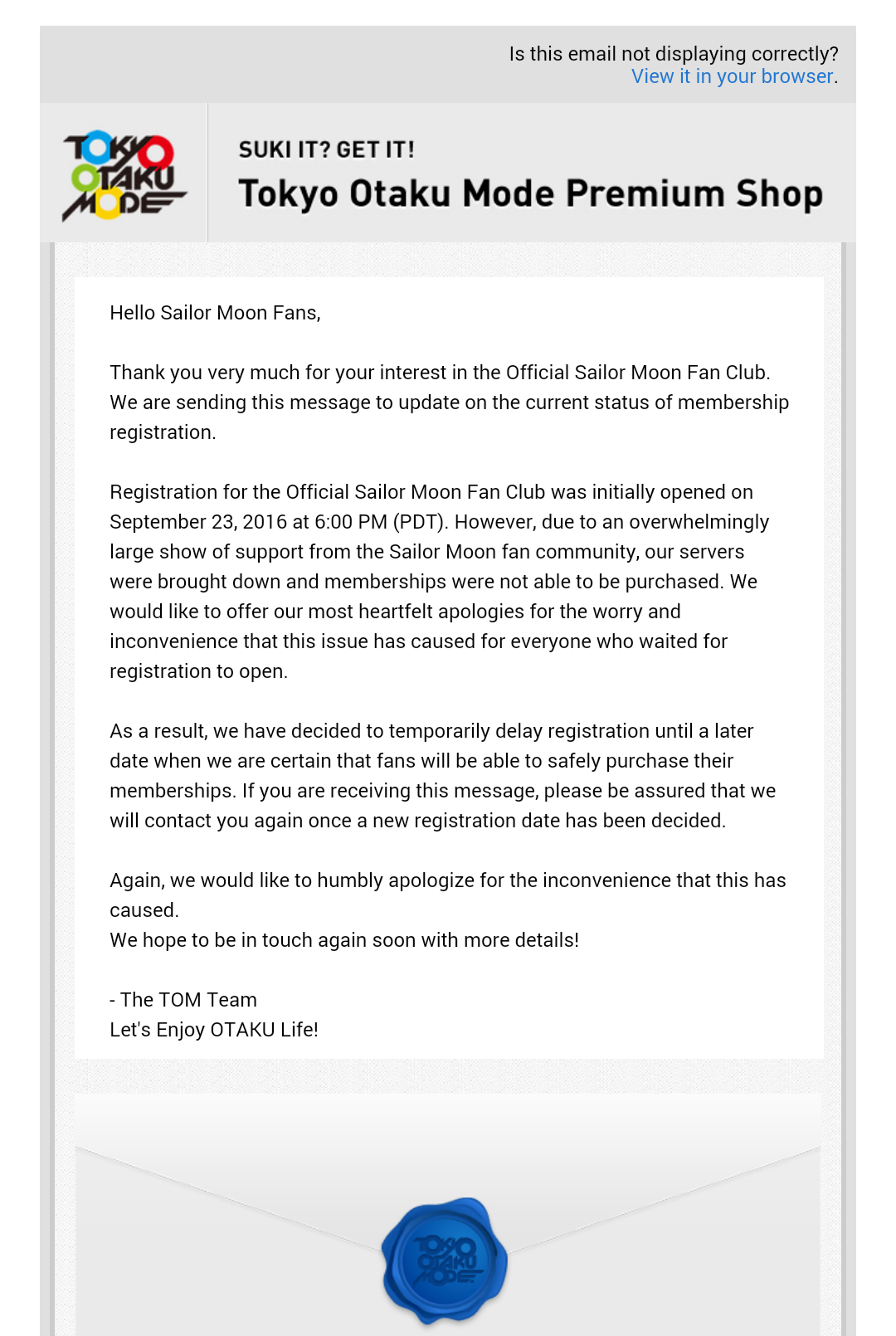 Then, just last night, Tokyo Otaku Mode sent out an update email, letting the fans know the new date that the club will open for registration!

So, like it said, mark your calendars for October 5th, at 9pm EDT/8pm EDT!
Let's make the club special, with SO MUCH support, Dreamers!♥
Closing
We hope you enjoyed these uploads, and hope you'll stay tuned for next week's update.♥ Our garage sale is still going on! Go check out what's new in our store by clicking here, and buy some today! By the way, we do ask that you all donate, not only to keep the server running, but to maybe give Miss Dream a good year! Also, we have expanded our hire us page to a whole separate entity, Fandom Services, so be sure to check that out as well! And, bookmark sailormoonevents.org, for updates on the upcoming Masquerade Ball in 2017! See you next time!