Just a quick post to give you guys a real treat.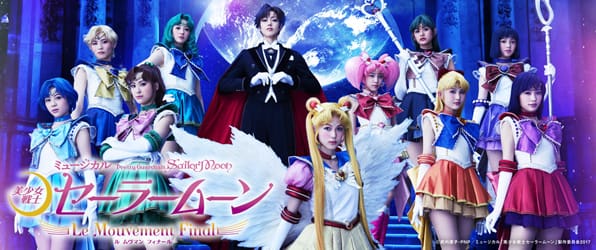 Even though Le Mouvement Final, and Sera Myu itself, are done, you can relive it.
We got the official ripped songs from the musical, thanks to Sailor Busters, and track listing translation by Katie, from ainomessage.tumblr.com. It contains 28 songs!

TRACK LISTING:
Maiden's Road
Wandering Stars
Sky of Jewels
Legend of the Dictator
CHIBI CHIBI
Wandering Stars (Ballad Ver)
Sailor Make Up!
Crow and Siren
Scent of War
My Only Love
Celestial Born
Last Hope
Galaxia's Ambition
We Know
Determination
My Guiding Light
Feelings of Kakyuu
The Guardian Who Lost Hope
Time of Confrontation
Chaos' Theme
Music of the Spheres
We've Become One Again
On the Scene!! Tuxedo Mask
Loving Satellite
Speed of Light
When Destiny Calls
Love's Starshine
Moonlight Legend
We're posting this to our Le Mouvement Final page, so you can go there and download from that page as well.
Enjoy the music!
P.S. We are currently looking for scans of the Sailor Moon Le Mouvement Final pamphlet. We'd like to translate it. Email us at [email protected] to donate!