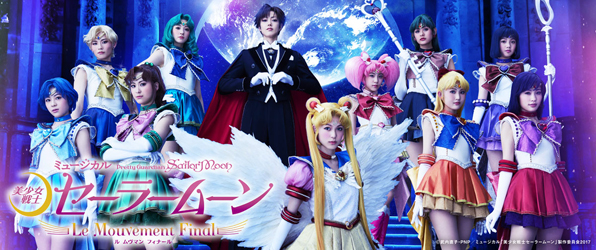 Happy Saturday night Miss Dreamers! Today is the day you have all been waiting for, our English fansub release of this year's Sera Myu, Sailor Moon: Le Mouvement Final! =D
Before we get to the links, I shall give you my annual plea to use the torrents. They are meant to handle large file transfers, while web browsers are not. Plus the torrent will likely be faster. Please use them if you have the option.
A big thank you to James and Katie who translated this musical. And also a very big thank you to evilneptune who was able to provide us with the recording! =)
Please consider donating to us so we can continue to provide you with translations and raw materials from all over the Sailor Moon franchise. Donations go towards our server bill (annual cost can be seen in the tracker widget on the side and the donation page) as well as acquisition of new materials. If you enjoy everything we have to offer, please consider donating so we can stay online and continue expanding!
With all of that said, here's what you've been waiting for! Please enjoy our English release of Sailor Moon – Le Mouvement Final!