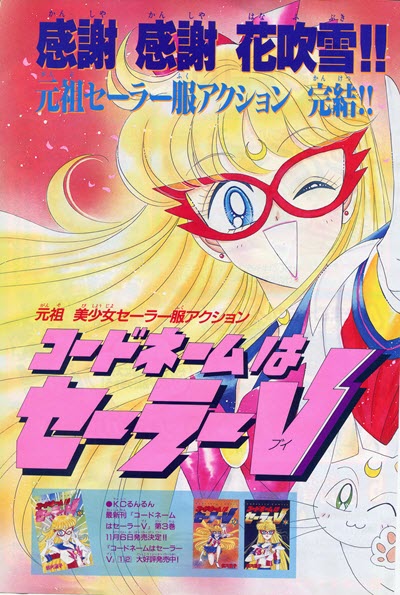 Hey Dreamers!
This week we've got some more RunRun scans for you as well as the manga Haikara-san ga Tooru, which influenced Naoko Takeuchi. The original manga came out in the 1970s, but it was recently re-released in 2017 and includes a cross-talk between creator Waki Yamato and Naoko Takeuchi herself!
This week's Downloads
Closing
I hope you all enjoy seeing some of the work that inspired Naoko Takeuchi as well as that last chapter of Sailor V! Just a quick note: unfortunately we won't have a Moonie of the Month for March, as some unforeseen events in my life prevented me from being able to get a proper post organized. We'll be back with another in April! If you missed it, you can check out February's Moonie of the Month here.
ICYMI, our garage sale is still ongoing, with recent additions of our DVDs and Blu-Rays, as well as buy one get two free on all doujinshi and magazines!
Lastly, don't forget that we use Patreon to help us keep our servers running!
Our monthly hosting and cloudflare bill is $315! On top of that, gathering up Sailor Moon publications and other merch to digitize for the site can quickly get pricey. Enter Patreon – a monthly tipping and rewards site that allows you to support your favorite content creators and get perks as a thank you. Miss Dream's content will always be free to access, but we are incredibly grateful for any support our visitors can provide to help ease the hosting bill and make it easier for us to keep acquiring materials to share. Even just $1 helps a ton!
Check out our Patreon page to learn more about the rewards we're offering and how to make a pledge!
See you all next time!