NewType the Live is a Japanese publication dedicated to chronicling all the latest news and events related to tokusatsu, sentai and live action dramas. Between 2003-2004, it featured articles on the live action version of Sailor Moon, titled "Pretty Guardian Sailor Moon". This translation was done by Alicia and was programmed for Miss Dream by Galadan. Thank you both for making this interview available in English!
Japanese scans of the magazine can be found here (note that this article is at the end of the issue, on the second page of thumbnails).

Click on images for full-size
Passion featuring Keiko Kitagawa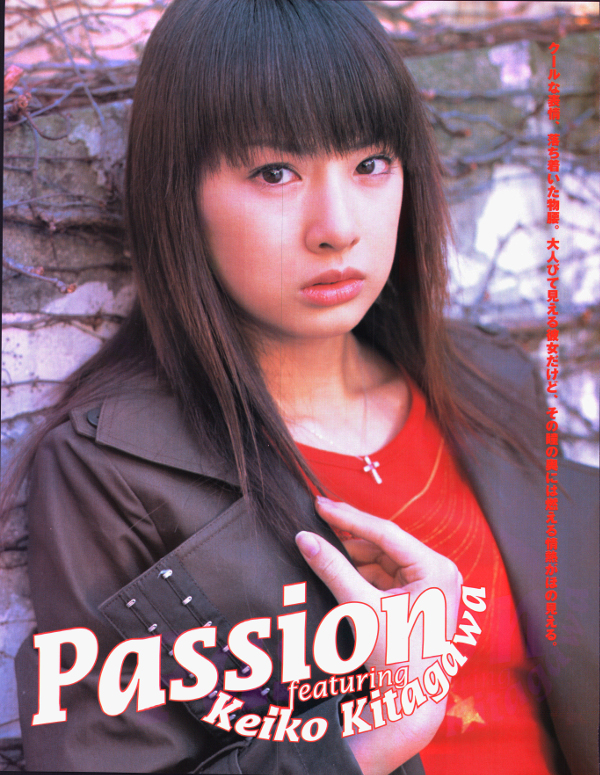 A cool expression and a calm demeanor: she looks very grown up for her age, but you can also glimpse a burning passion in her eyes.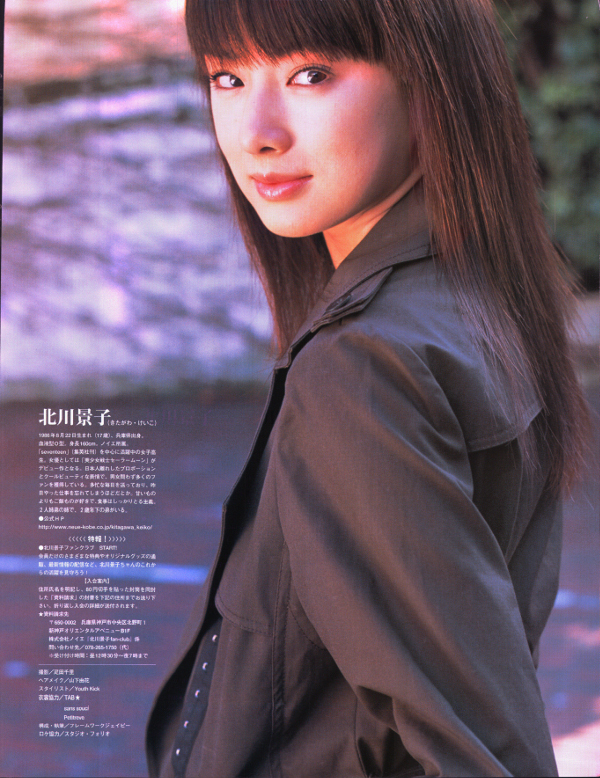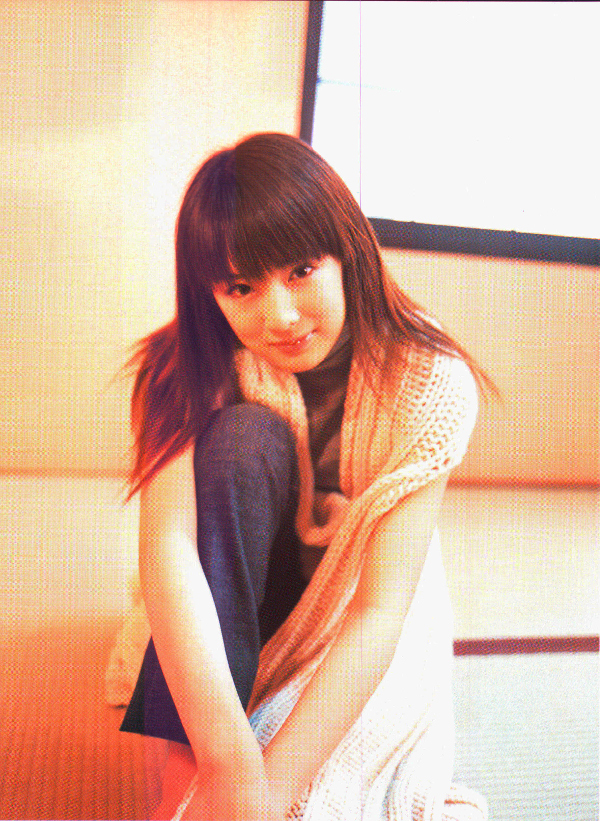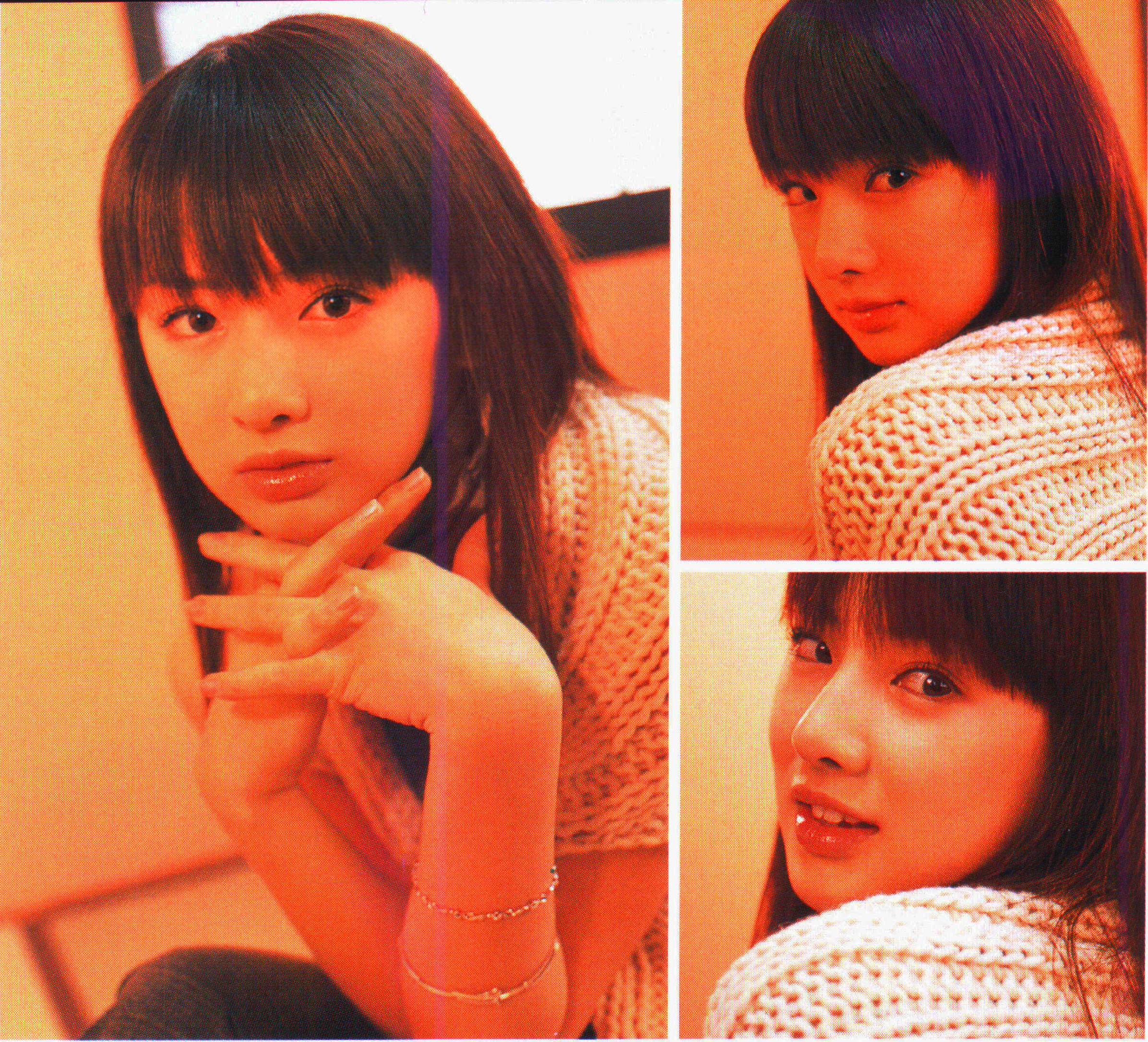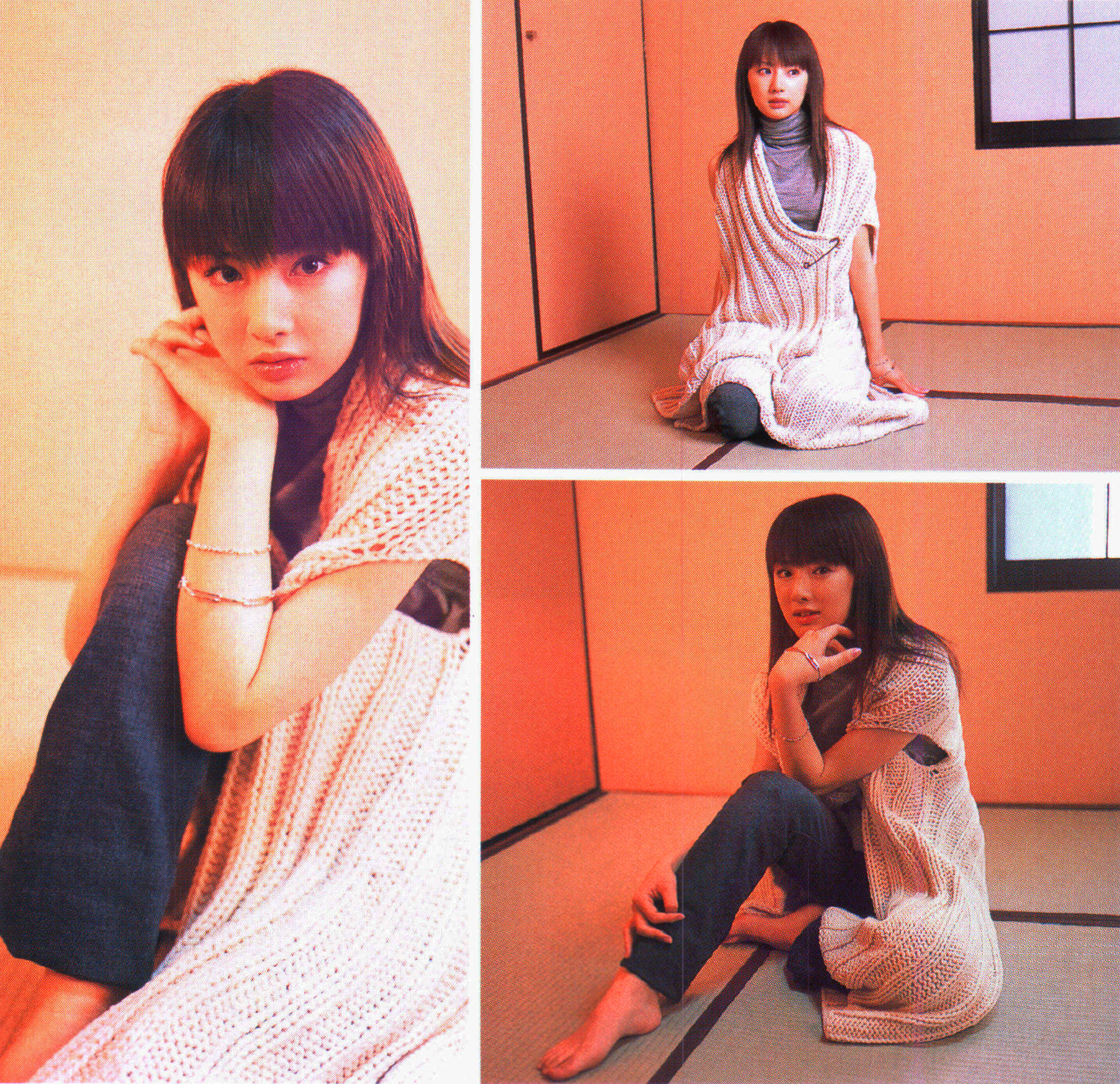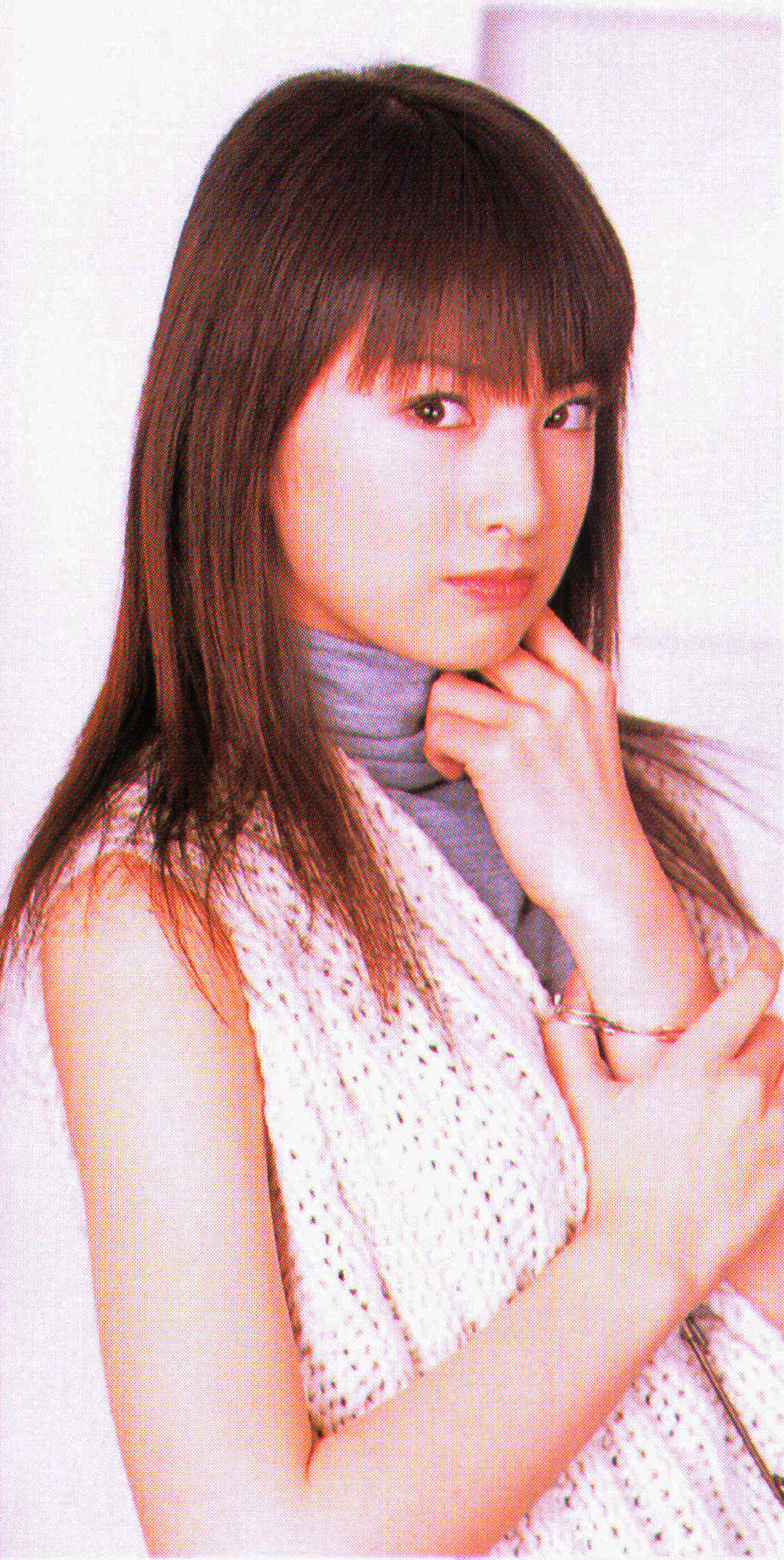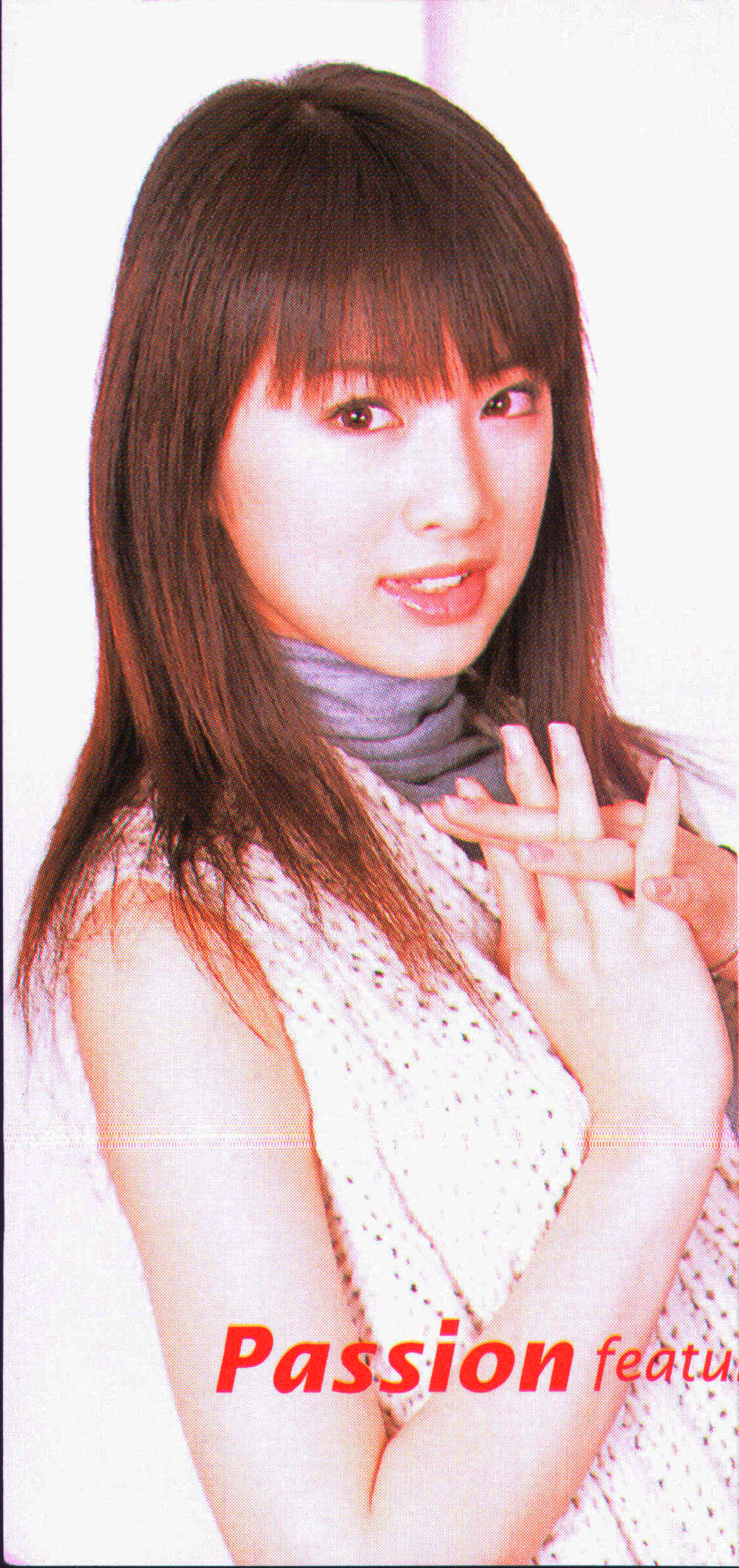 — Having met you, I'm surprised that you seem to be so much like Rei.
No, I'm nowhere as calm and composed as she is. And not as smart, either. Rei is always calm and would never lose her head, but I lose my head so easily. On set, whenever I don't nail my acting in one take, I go "Darn!" and don't know what to do.
— But when I was watching the shooting today, my impression of you was that you seemed very composed.
That's not true at all. I'm usually much louder. I'm a little nervous right now because I'm being interviewed.
— What has left the biggest impression on you while shooting this show?
Probably the press conference we had back when the show started airing, I think. We all get along now and call each other by our nicknames, but back then we were all nervous, having just met, and we were being very formal, calling each other "-san". When I watch a video of that now, I get very embarrassed. It's a memory I'd rather forget (laugh).
— I heard that you're quite the reader. Which authors do you enjoy?
I enjoy books by Ayako Miura. Recently, I've been reading Ryōtarō Shiba's "Clouds Above the Hill". I'm reading volume one right now, and it's really good.
— I can also tell that you're a big reader from your posts on the "Bishojo Diary" blog at the CBC official site. You have a large vocabulary and express yourself very logically, and you don't use many emoticons.
I'm too lazy to use emoticons. And emoticons get in the way when you're trying to express yourself in writing. So I only use them sparingly. I use them when someone tells me I should, because otherwise I won't come across as cute enough (laugh).
— What sort of men are you attracted to?
I don't have a particular type. It's not that I dislike men, but I'm not all that interested, either. I lived my life not really thinking about these things, and now I'm 17 and I don't even have a guy I like (laugh).
— When I watch the recent episodes, it seems like you've become quite accustomed to playing Rei.
Not at all. I worry about what to do with my hands in scenes where I'm just standing around, or about where I should be looking, because it would seem odd if I just stared at one spot. There's so much I don't know. The directors are always yelling at me (laugh).
— Is there something you're particularly conscious about when playing the character of Rei?
Rei is the most composed character of the group, so I take care to not laugh loudly or act too silly. And her voice is deeper than my own, so I always make sure to use my diaphragm when I speak.
— How has your impression of Rei changed since you first started playing her?
In the beginning, my impression of her was that she was a strong girl who was suppressing her passionate temperament. So when the script merely said "……" I would try to glare silently, or otherwise act in a way that would come across as harsh. But as I've been playing her, I've also begun to see the kinder side of Rei, so recently I've smiled or otherwise tried to give a softer impression.
— In episode nine, Usagi ran away from home and Rei took her in without even scolding her.
To be honest, the director told me to act more angry in this scene. But I didn't feel that Rei would get that angry and send Usagi home, so I played it the way I did based on how I thought the character would react. The director was kind enough to say that he thinks I'm the one who knows Rei best, so we should try to do it the way I thought was right. The other cast members have also started to create their own characters, and play them accordingly. It's very difficult to play the kinder side of Rei, but I think as the story progresses that's a side of her that will be more and more prominent, so I'm going to continue working hard on playing Rei.
Keiko Kitagawa

Born August 22, 1986 (age 17) in Hyogo prefecture.
Blood type: O. Height: 160cm. Agency: Neue.

She is a high school student who works chiefly for Shueisha's Seventeen magazine. Pretty Guardian Sailor Moon marks her debut as an actress. She has gained many fans, both male and female, for her well-proportioned figure and her cool beauty looks. She's currently leading a busy life, and she tells us that sometimes she forgets what job she was working on the day before. She enjoys food more than sweets, and always makes sure to have a proper meal. She's the oldest of her siblings, and has a little brother who is two years younger than her.

Official homepage: http://www.neue-kobe.co.jp/kitagawa_keiko/

NEWS!
Kitagawa Keiko Fan Club has opened!
Members will receive many benefits, such as opportunities to buy original merchandise and the most recent news. Let's all follow Kitagawa Keiko's career!

How to join:
Send an envelope with your name and address and a 80 yen stamp to the following address. You will receive an application in return.
Postcode 650-0002
Hyogo Prefecture Kobe City Chuo-ku Kitano-cho 1
Shinkobe Oriental Avenue B1F
Neue Ltd. Kitagawa Keiko Fan Club
Tel. 078-265-1750 (call between 12:30AM to 7PM)