Hello Dreamers!
Well this week was just JAM PACKED with all kinds of Sailor Moon news! Not only was a major announcement made via the Sailor Moon Twitter, but the mysterious Anime Matsuri event was revealed too!
Anime Matsuri
First, I'll start with the Anime Matsuri Post and information. The information below is translated from here by Katie.
Sailor Moon is going to take part in Anime Matsuri again this year! The convention will be held in Houston, TX from March 29 to April 1, 2018. Anime Matsuri is a Japanese anime convention that's been held every year in Houston since 2007.
● Part 1: A New Branch of the Sailor Moon Store!
The super popular Sailor Moon Store of Harajuku, Tokyo will make a special appearance in America! The American store will have all the same gorgeous decorations and store original goods as well as other super popular items will be displayed and sold.
● Part 2:  A Talk Show with Director Chiaki Kon and Osabu!
Chiaki Kon, director of Sailor Moon Crystal Season 3 and Osano Fumino aka Osabu, manga editor, will hold a talk show! We hope you're excited to find out what they have to say!
● Part 3: Join the Official Fanclub, Pretty Guardians!
A booth will be open for registration for the 3rd year of the official fanclub, Pretty Guardians! For a limited time you can pick up your membership card right at the booth.
Anime Matsuri 2018
When: March 29 – April 1, 2018
Where: Houston, TX, George R. Brown Convention Center
Sailor Moon 2018-2019 Plans
Translated from here by Katie.
3 Big Stage Productions of "Pretty Guardian Sailor Moon" are coming in 2018-2019!
As part of the Sailor Moon 25th Anniversary Project, 3 big stage productions are in the works! We're going to bring you musicals and performance shows in 2018 and 2019!
*A Nogizaka 46 Sailor Moon musical is coming!


A dream collaboration between Nogizaka46 and the Sailor Moon Musicals will become a reality in 2018! Nogizaka46 members will "make up" into Sailor Soldiers! Keep an eye out for future announcements about which Sailor Soldiers will appear!
*Pretty Guardian Sailor Moon: The Super Live – Announcing the Creator!

As previously announced, The Super Live will be a performance show that combines song, dance, and special video effects! In addition to being a part of "Japonism 2018" in Paris, France, The Super Live will be performed at other locations around the world!
Dance artist TAKAHIRO will be the creator of this new performance show!  After all of TAKAHIRO's stunning achievements, you can put your hopes in the "Sailor Moon" world he'll create!
Organizer / Director / Choreographer: TAKAHIRO (Ueno Takahiro)
Dancer & Choreographer
In 2006 he appeared in the Apollo Theater nationally broadcast TV contest "Show Time at the APOLLO," and set a record with 9 consecutive contest wins. in 2009 he performed as a dancer in Madonna's World Tour and was also chosen as one of News week Japan's "100 Japanese People Respected World Wide."  He has gained worldwide recognition as a performer and was described by the New York Times called him an "astonishing performer." In recent years he garnered attention with his choreography for Keyakizaka46's "Silent Majority," and has choreographed all songs for the Keyakizaka46 groups since. He has also worked on a wide variety of projects such as choreography for commercials, appearances in plays, and dancing.
TAKAHIRO's Comment
I'm incredibly happy to be involved in the world of Sailor Moon, which I've loved since I was little. Using talented performers and the latest technology, I'd like to create a stage show that will be loved by many people. I know there are fans all over the world, and I'd like for them to enjoy a new style of Japanese entertainment. I hope you enjoy it.
*New Sailor Moon Musical Project!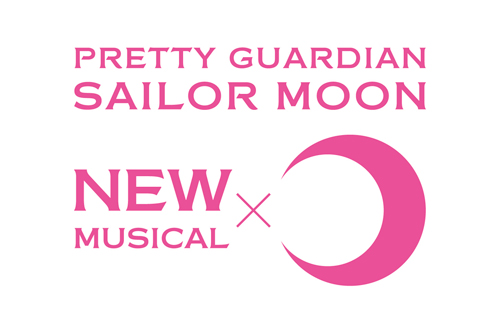 A new Sailor Moon Musical project will debut in Summer 2019! SeraMyu is going to power up and be reborn anew!
Keep your eyes on our site for more announcements about the 3 big stage performances!
Closing
That's a LOT of new information for the year! Here's to hoping we'll get some of that information we keep craving on the new Crystal movies from the Osabu and Chiaki Kon talk at Anime Matsuri!
And then there's the return of the musicals in Summer 2019, which is huge! New cast? Who will stick around? I'm hoping a few people get to come back and shine some more, what about you? Any performers you'd like to see return to the stage once more?
See you all next time!