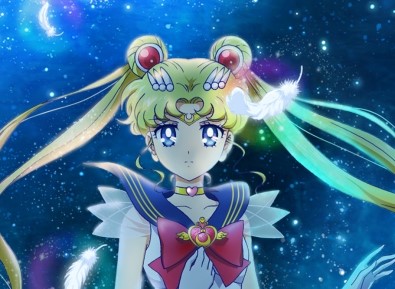 Hello, Dreamers!
There's a couple delays, due to the current life-threatening situation across the globe. So, let's get to them!
Sailor Moon Crystal movies delayed!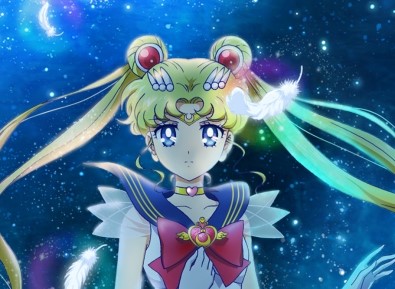 We got breaking news that due to the COVID-19 outbreak concerns in Japan, Sailor Moon Crystal Season IV: Eternal The Movie, Part 1, aka Sailor Moon Eternal: Part 1, has been delayed from it's September 11th release to January 8th, 2021.
Furthermore, the official Sailor Moon site announced that Sailor Moon Crystal Season IV: Eternal The Movie, Part 2, aka Sailor Moon Eternal: Part 2, will be releasing a month after Part 1, on February 11th, 2021.
While it is heartbreaking that we won't get the first part until next year, the safety of everyone making the two-parter movies is top priority. Thus, the decision to delay it will not only give the animators more time to polish, but to do so in a safe-working environment.
We look forward to seeing the Dead Moon Arc in the big screen soon!
In the meantime, here's the updated trailer with the new dates below:
You can read the official statement here.
Sailor Moon On Ice Delayed to 2021
Earlier, there was going to be the Sailor Moon ice shows in Japan, starring professional figure skater and fellow Sailor Moon fan, Evgenia Medvedeva. But like the Crystal movies, this too has delayed due to concerns of COVID-19, and everyone's safety is a major priority.
The new show dates are shown below:
June 4, 2021 (Fri) 13:30
June 4, 2021 (Fri) 18:30
June 5, 2021 (Sat) 12:00
June 5, 2021 (Sat) 17:00
June 6, 2021 (Sun) 12:00 start
SOURCE: http://sailormoon-official.com/information/_prism_on_ice_2.php
Sailor Moon Musical delayed!
A Sailor Moon Musical originally announced for Summer of 2019 and then delayed to Summer 2020 has been pushed back for the second time to a date that has not been revealed as of now. The show was going to be a musical adaptation of the original manga's sidestory, The Lover of Princess Kaguya. Once again this is being postponed as part of COVID-19 concerns.
Source: http://sailormoon-official.com/stage/information/stage_contents_0605.php
What's your thoughts on these delays? Are you still planning to go, despite the new dates?
In the name of the Moon, we'll punish COVID-19!
Closing
Our garage sale is still running and on all magazines, we have a buy one get one free deal! EVERYTHING that has been taken apart (labelled as "unbound" throughout) is ONLY A PENNY plus shipping! Plus all of our Doujinshi have been marked down to a steal price of $5! New Doujinshi we receive in the future from our donor WILL honour this deal. So make sure to check out our garage sale!
We also have a Patreon! You can help keep Miss Dream going by donating as little as $1 a month! The total cost of our month to month hosting and Cloudflare bill is $315! Plus, because we're always looking for new content and merchandise to digitize and add to the site it quickly adds up and gets pricy. Enter Patreon – a monthly tipping and rewards site that allows you to support your favourite content creators and get perks as a thank you. The content here at Miss Dream will never be held behind a paywall, however, we are eternally grateful for any support our fellow dreamers can provide to help ease the cost of the hosting bill to make it easier for us to keep acquiring materials to share. If you want to donate but not on a monthly basis, we always have our donation page where you can donate as much as you'd like, whenever you'd like. Any donation whether big or small is greatly appreciated. =D
That's everything for this week! Stay Safe!