by Katie, October 27, 2014
As part of Miss Dream's 5th Anniversary celebration we asked our visitors to tell us what has kept their love of Sailor Moon alive. I think many of us would answer that it's the characters. We identify with them, we see a bit of ourselves in their stories, and they inspire us to keep going when everything seems hopeless.
Seeing the way those characters continue to inspire other fans of the series has also kept my love of Sailor Moon alive. Over 20 years have passed since Sailor Moon began and you would think that by now fans would have squeezed every bit of inspiration possible out of the series and we would just be seeing rehashes of the same idea. This is far from the case, as Mary Bichner shows us with her enchanting EP "Now the Spell is Broken."
Mary sounds like she could be a Sailor Guardian herself with her musical superpowers of perfect pitch and synesthesia (the ability to "see" colors when listening to music). I have to admit I was intimidated to reach out to such an accomplished performer and composer to ask if I could review her album for Miss Dream. There is an expectation that a person of that much talent must be terribly busy and somehow "above" the rest of us. But just like Usagi she was incredibly warm, down to earth, and just as excited about her passion for Sailor Moon as any other fan.
Tracklist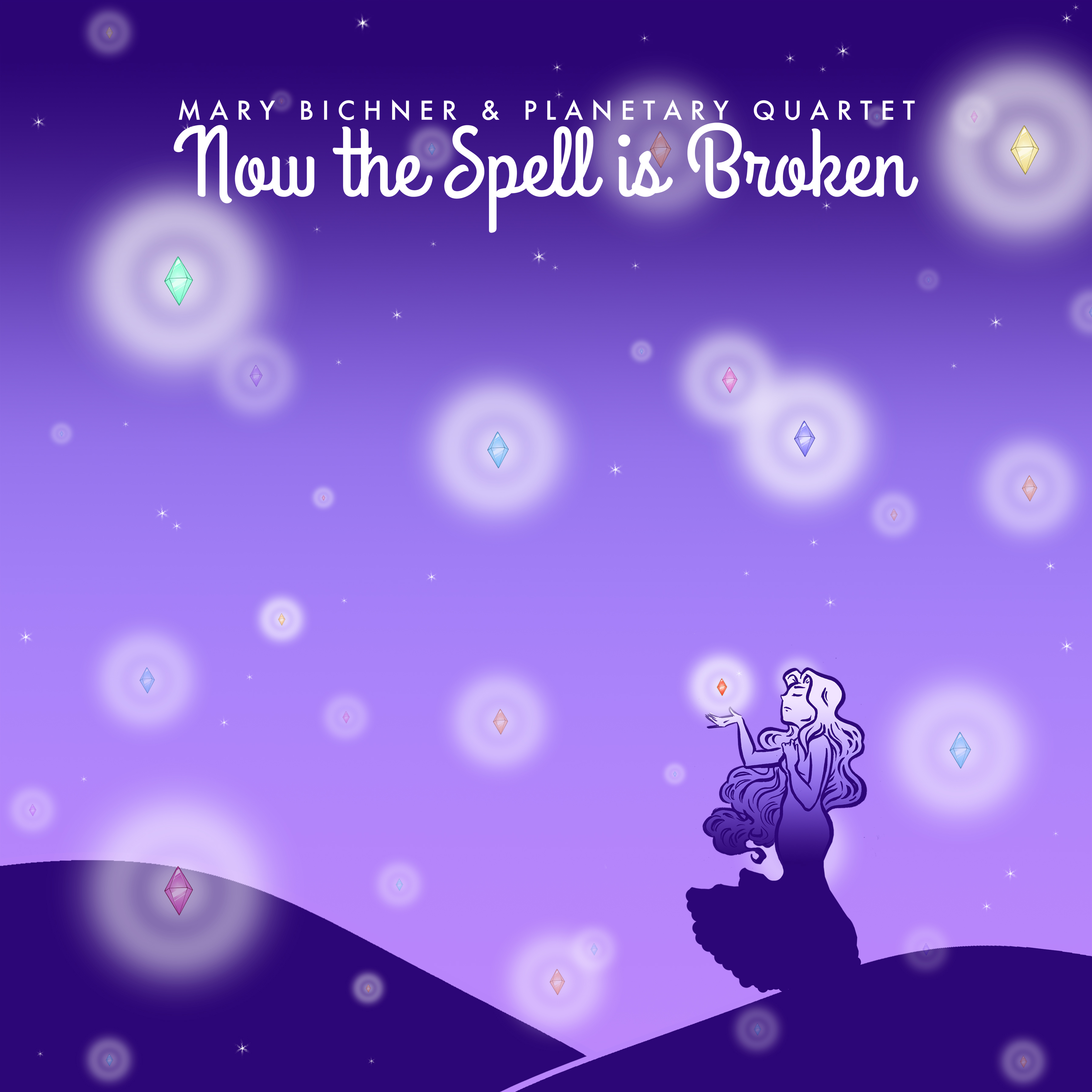 1. Throw Stones
2. Lost
3. Incense Burner Lullaby
4. Finale
Get the album from Bandcamp
Follow Mary Bichner on: Tumblr | Facebook | Twitter | YouTube
Review
The album opens with Throw Stones, a song many of you may be familiar with already from its single release last year. If not, take this chance to check out the beautiful music video here. Inspired by the final season of the anime, Throw Stones takes us inside the mind of Galaxia as she struggles with her decision to seal Chaos within her body (read Mary's in-depth description here). Mary's emotionally charged vocals are accompanied by haunting strings and piano, placing us in that lonely garden of stars. The vocals begin soft and almost breathy and every so subtly build to an angry quiver as Galaxia comes to resent her fate. By the last line of the song Galaxia has become Chaos and Mary's voice is strong, resolute. Throw Stones gives us heartbreaking insight into the mind of one of Sailor Moon's most fascinating supervillians and does so with elegance.
Much like Throw Stones, Lost depicts another moment of the Sailor Stars season never shown on screen. Lost is "sung from the perspective of the Starlights as they escape from Galaxia's attack of their home planet. In this piece they wander the universe, bewildered and unsure where to go next." The track features guest vocalists Singer Mali and Petaluma Vale and if I close my eyes I can easily imagine these three talented ladies as Seiya, Taiki, and Yaten. Mary's voice is so unique I was unsure how it would sound paired with other vocalists, but the blend is perfect and the harmonies make for a refreshing change from the stand-alone vocals of the rest of the album. The melody is largely carried by rhythmic piano, conjuring the quiet infinity of space. The quiet echo of strings in the background feel like passing planets and stars, all unknown to the Lights. As a Starlights fan this is probably my favorite track on the EP.
Incense Burner Lullaby is an ambitious piece, sung entirely a cappella. Many vocalists would not be brave enough to put their voice on full showcase this way, but Mary pulls it off with ease. This sweet lullaby is sung by Princess Kakyuu from inside an incense burner to a sleeping Usagi in the hopes of giving her strength for her upcoming battle. Mary steps into character, singing in a crystal clear soprano reminiscent of a classic Disney princess. If you're ever feeling down or stressed, this is a must-listen.
The EP closes on a hopeful note with Finale, inspired by the last moments of the final battle in episode 200 of the anime. This song is sung from Sailor Moon's perspective as she attempts to free Galaxia's spirit and once again Mary is in character. You can hear the smile in her voice and it gives the song a completely different feel from the dark and unsteady Throw Stones.
Overall this album is stunning and I highly recommend it. Though it will be especially meaningful to Sailor Moon fans the themes here, much like those of the series, are universal. If you have family or friends who would appreciate being introduced to a talented vocalist accompanied by beautiful piano and strings arrangements you should definitely pass this EP along!