This is a translation of a Naoko Takeuchi article in Flash Magazine from 1993, which features information about Sailor Moon and author Naoko Takeuchi. "Flash" magazine is an adult magazine from the 1990s which featured articles about pop culture. This was published shortly after Naoko Takeuchi won the 17th Kodansha Manga Award for girls' manga.
As there is a shortage of information about Naoko Takeuchi on the web, this Naoko Takeuchi article in Flash Magazine is a rarity. I hope you'll enjoy it.
Special thanks to ainomessage for the translations. Scans by Miss Dream. Page formatting by Galadan.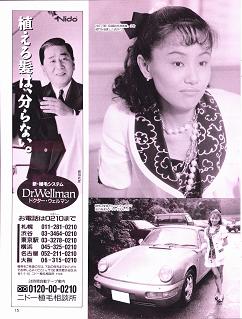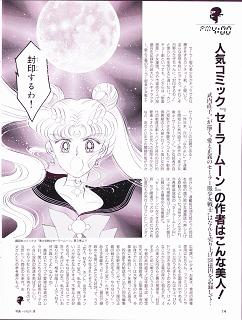 click on images for full-size

The author of the popular comic "Sailor Moon" is such a beauty!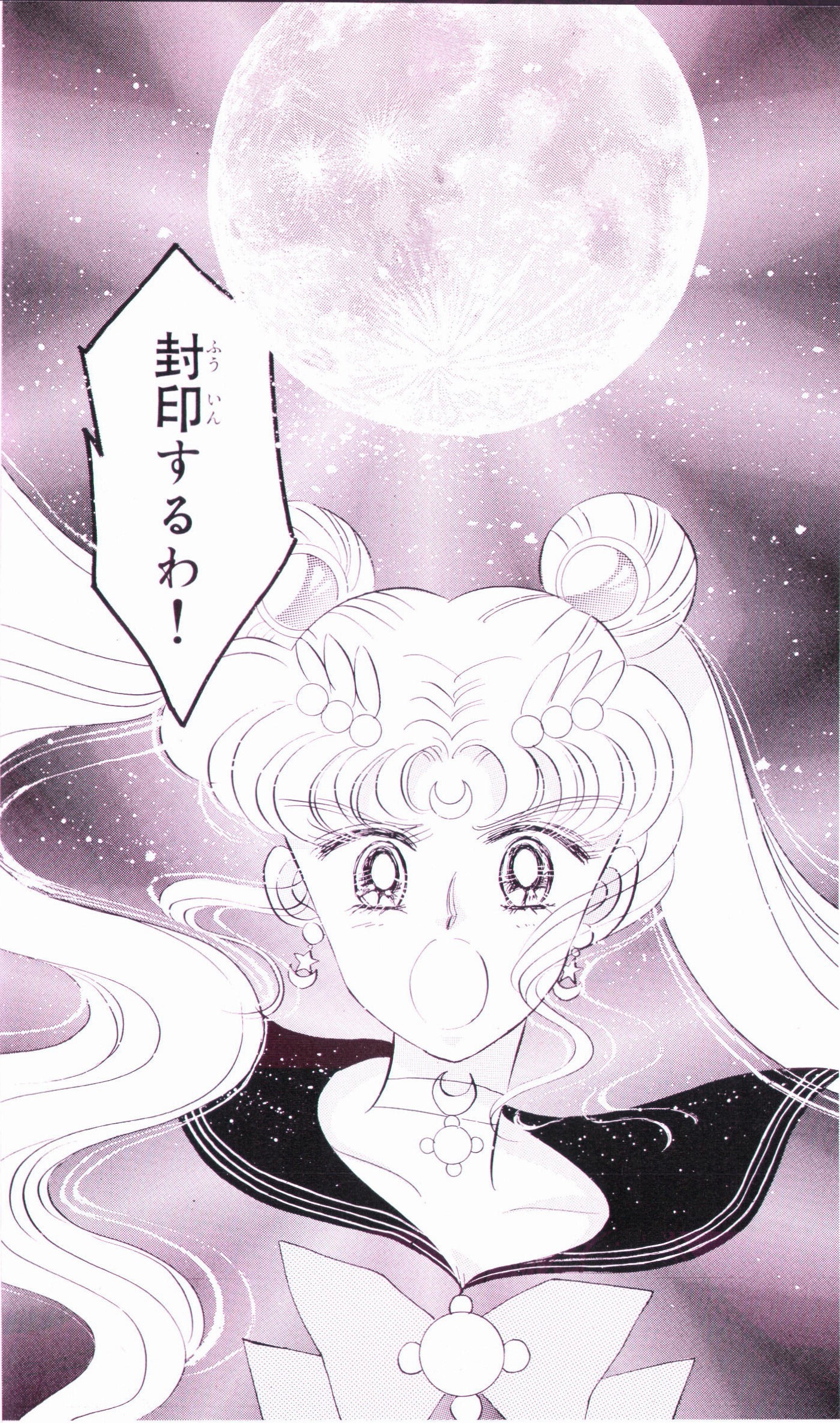 Sailor Moon says:
"I'll stamp you out!"
The "Sailor Suited Pretty Guardian of Love and Justice" illustrated by Ms. Naoko Takeuchi has set records with sales of over 25 billion yen.
When you hear of a story* about a pretty girl in a sailor uniform dealing out punishment with a kick, a dirty image comes to your mind. That's exactly when Usagi Tsukino would chastise you and say "I'll stamp you out!" This is actually a girls' manga about "good triumphing over evil." This huge hit character that's currently breaking records with 25 billion yen in sales, the sailor suited pretty soldier of love and justice Sailor Moon is a hot topic!
Ms. Naoko Takeuchi's "Pretty Guardian Sailor Moon" began its run in the monthly publication "Nakayoshi" at the end of the year before last. A school love comedy that young girl readers could imagine themselves in + a story of good triumphing over evil + paranormal elements for lovers of the occult, this clever melting pot of a story was such a huge hit that it doubled the sales of the magazine from 1 to 2 million volumes. Naturally it has been made into an anime and "Sailor Moon R," which started airing this spring, is a popular Saturday night show with an average viewership of 13-14% (according to TV Asahi). Tie-in goods like the "Become Sailor Moon" items "reached sales of 5 billion just last year" (according to Bandai). The videos, sweets, food items, Famicon games, and musicals are all in full swing. Usagi, the main character, is a bit of a clumsy crybaby 2nd year middle school girl. The story is about her unexpectedly being designed a friend of justice and fighting to "stamp out" evil with four other beautiful girls.

Photo by Kiyoshi Koishikawa
The exact age of author Ms. Naoko Takeuchi is unknown, but she is assumed to be single and in her late twenties. The native of Kofu in Yamanashi prefecture debuted during her second year of college and she seriously took up the pen after graduating. "This guy (Editor Mr. Fumio Osano) said 'What do you think of a Sailor-suited guardian of justice?' [laughs]," says the writer of the secret beginning of the series. So she tried out the experimental work "Sailor V" (currently running in RunRun magazine as a special edition) and it was a huge hit. And that was how Usagi was born.

Naoko Takeuchi with her Porche Carrera II
"A boyfriend, right? I seriously have no opportunities to meet anyone [laughs]. You know, I like quiet, gloomy guys. I like miserable guys. I want to say 'Don't be so sad' [laughs]. I'm super talkative, so I'd like my partner to be someone glooooomy who'll say 'Hey, talk to me about something.'"
Her hobbies include going for a drive, so pictured with her in the photo is her Carrera II. The incredibly popular lady seems like a shut-in, but sometimes she likes to set out on the highway late at night for a drive.
To gain the favor of young girls, you've got to have the hit work of our times. Dads might even be using it for reference too.
Translator's Notes
*The author uses the phrase "カンチョー劇" here, making a play on words. When Japanese people see the phrase "kancho" they think of the naughty prank pulled by kids, but here the author is using it as an abbreviation for勧善懲悪劇, a story in which good triumphs over evil. The author is trying to trick the reader into thinking of a perverted story before explaining Sailor Moon isn't that type of story at all.