One of the easiest ways to get Miss Dream's videos on your iDevice is to stream it via cellular network or wi-fi. For that, just use your in-built Safari browser to navigate to http://www.youtube.com/user/missdreamTV and browse our selection of videos from there, or simply use the YouTube app and search for "missdreamTV," which will allow you to quickly browse what we have.
Putting Miss Dream's videos on your iPhone, iPod Touch, or iPad's hard drive is also possible, but requires some additional effort. On our Video Downloads page, you can find a section called "Hardsubbed Versions". All videos within this section are compatible with this device. Simply download the one(s) you want, and drag and drop the converted file into your iTunes video library and sync it up. Be sure you have enough space free for the videos you wish to load!
ePub Guide by Zoe
br>
Step 1


br>
Download the scanlation of your choice from Miss Dream's selections of it as an epub file.
br>
Step 2


br>
Drag the file you just downloaded into iTunes. It should appear in the books section of iTunes.
br>


br>
Step 3


br>
Plug your iPhone or iPad into the USB port and go to the books section of the tabs.
br>
step 4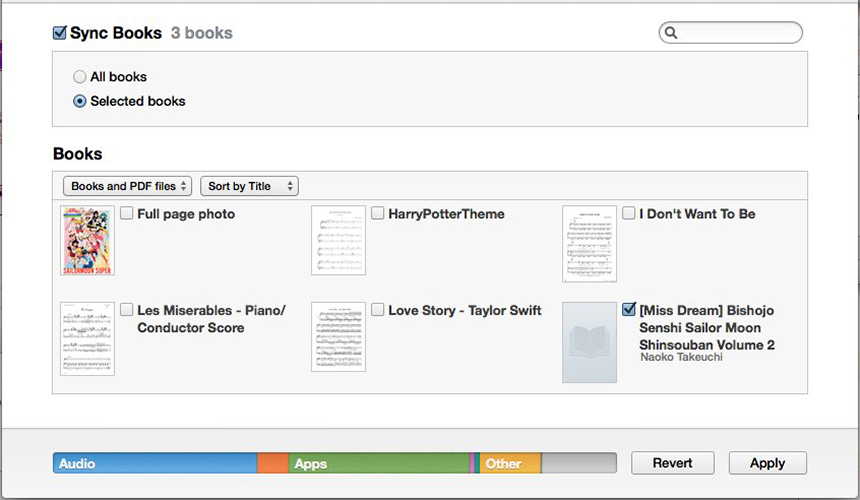 br>
Make sure you check off what books you want to sync to your phone or tablet and click apply to sync it to your phone or tablet.
br>
Step 5


br>
Once it is done syncing, go on your iPhone or iPad and open the app iBooks. (If you do not have this app it is free in the App store)
br>
Step 6
br>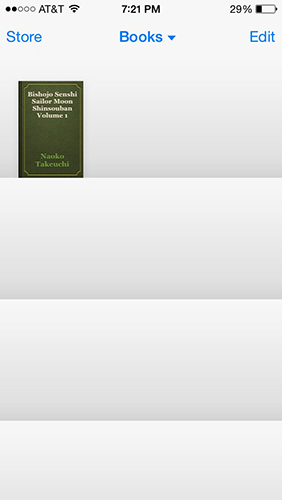 br>
You should see the book appear in the Library so all you need to do is tap on the book to open it!
br>
Step 7
br>


br>
You can swipe left and right to turn the pages and you are ready to read your book!
br>
Zooming in
br>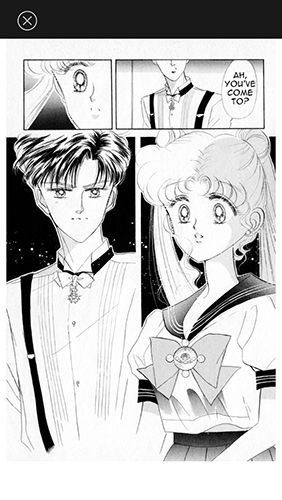 In order to zoom in double tap on the page!
br>
So that's how you read Miss Dream Scanlations on your favorite Apple handheld device :D!
Miss Dream PDFs:
Using iTunes, you can also drop images and .pdf files onto your iPhone, iPod Touch, or iPad. Simply download the files you want from our site and drop them into your iTunes library. They should appear in the photo or e-book (for images and .pdfs, respectively) sections of your collection, and will appear on your device the next time you sync it to your computer.
(Article contributed by Brendan)