Greetings!
Welcome back to Miss Dream's Monday Night Raw downloads!
This week, we've got the first-print scans of the original three volumes of Sailor Moon's tankoubon run.
Sailor Moon
I'd also like to remind folks of our contest: The first one to find the Easter Egg in one of the releases, and identify it, will win a cool prize! Specifically,a complete set of the Sailor Moon Collectible Card Game!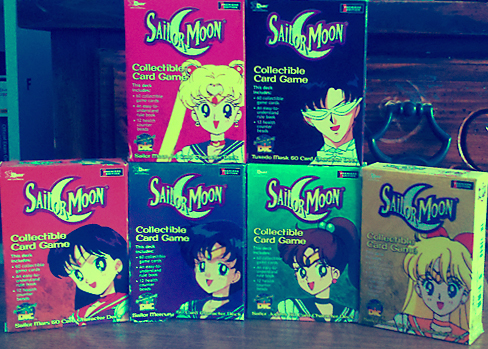 Well, that's all for today! See you next week!
EDIT: Also check out Misty's Kodansha Sailor Moon Volume 4 error guide!
Also check out MoonKitty.net's error guide and Sailor Hell's error guide too! :)