Hello, Dreamers!
This week's update continues our uploads from the generous donor, wolf1806, finishing the Rainbow Over the Moon series, as well as one other Blue Lynx doujin!
Let's get to them!
This week's raw uploads
You can now be more like Usagi, with this official bedding set!
There has been unofficial bedding sets sold on the net. But today, the Official 20th Anniversary Sailor Moon site revealed the real, official bedding set, that is going to be sold in Japan!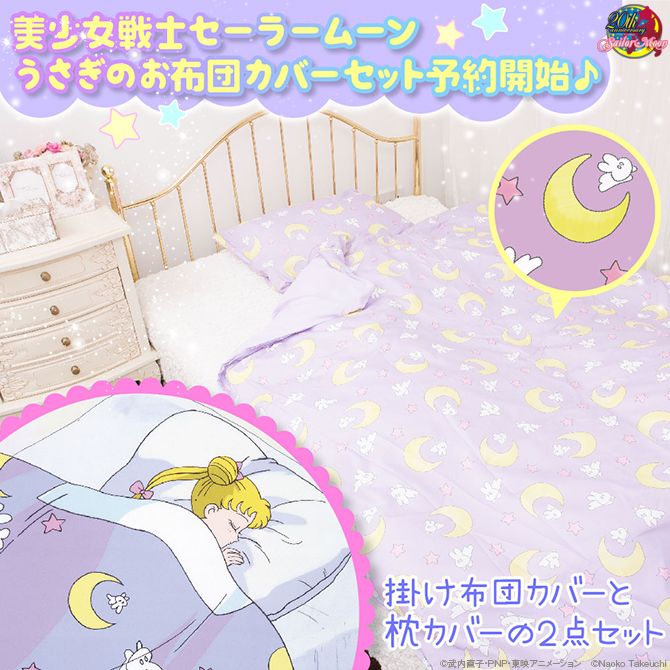 It's a replica Duvet cover (Full-Size) and pillow cover set, You can pre-order yours right now, at Premium Bandai, and will be released this November! The price for this is set at 6,500 yen, or about $65 USD, which is cheaper than getting the BD LE of any Crystal volume. If you want to be a sleepy Usagi, then this is for you!
Closing
We hope you enjoyed these uploads, and hope you'll stay tuned for next week's update.♥ Our garage sale is still going on! Go check out what's new in our store by clicking here, and buy some today! By the way, we do ask that you all donate, not only to keep the server running, but to maybe give Miss Dream a good year! Also, we have expanded our hire us page to a whole separate entity, Fandom Services, so be sure to check that out as well! And, bookmark sailormoonevents.org, for updates on the upcoming Masquerade Ball in 2017! See you next time!