Hey again, Dreamers!
This week's update contains the last set from the generous donor, wolf1806, plus a recap from the LA Premiere of the Sailor Moon R movie.
This week's doujin uploads
Sailor Moon R Movie's LA Premiere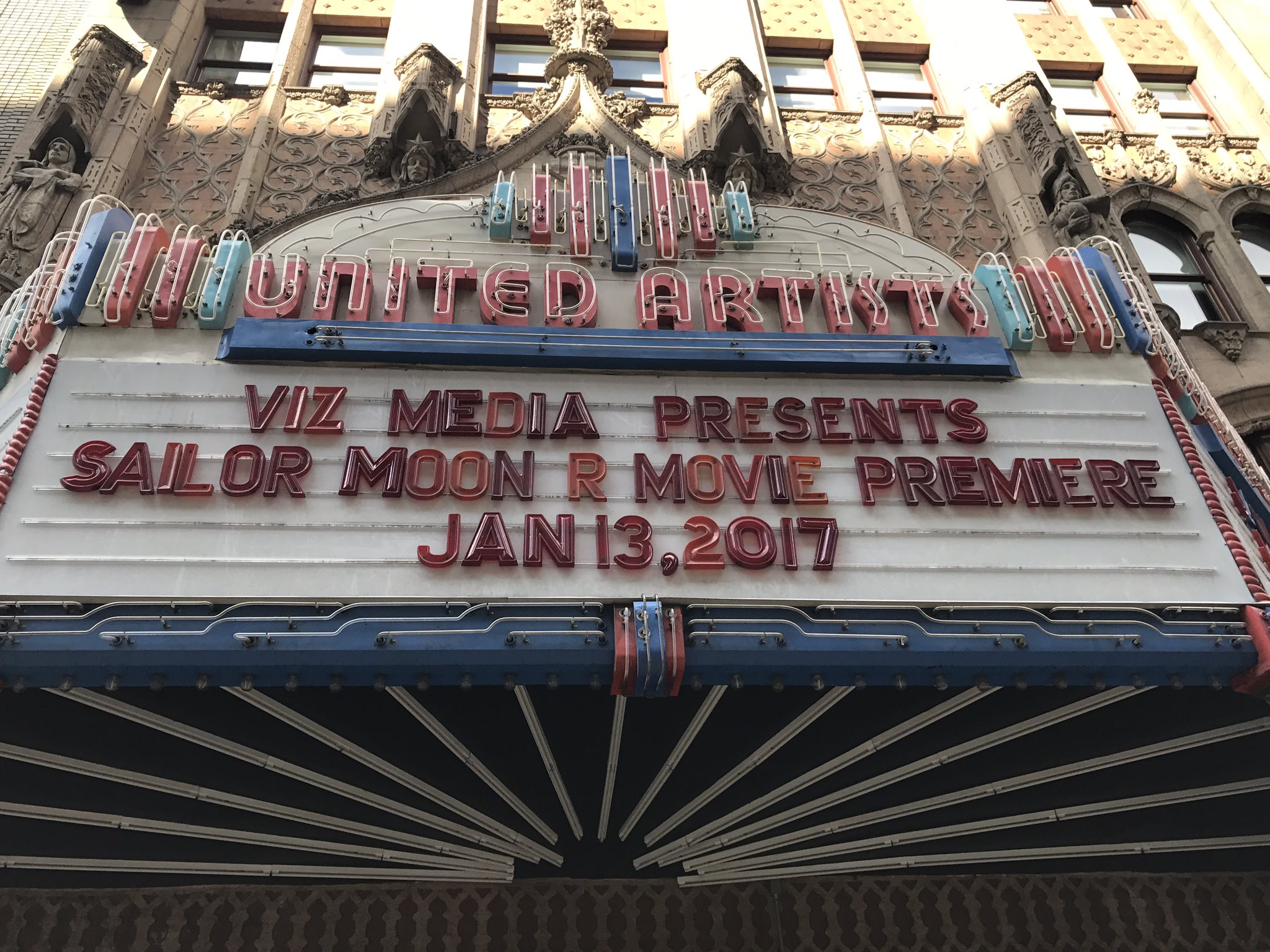 The first of three anime movies, Sailor Moon R, had a theatrical premiere in Los Angeles, inside the Theater at the Ace Hotel, which was SOLD OUT. Viz Media had a Snapchat filter set up for the special occassion…where Tuxedo Mask voice actor, Robbie Daymond, hijacked and had a blast with! Just search "vizmedia" on Snapchat, and see the fun ensue. Besides that, we have tweets from the event:
Attack! With glitter! #sailormoonrmovie #sailormoon pic.twitter.com/gi7fhgcZOs

— Aimee @ ALA AA 101 (@aimeekitty) January 14, 2017
It's red carpet action at the #MoonMovie premiere! pic.twitter.com/glmd4QC6oq

— Sailor Moon (@Sailor_Moon_NA) January 14, 2017
Red carpet time! #sailormoon #sailormoonpremiere pic.twitter.com/H4L5wWEIs9

— Stephanie Sheh (@stephaniesheh) January 14, 2017
The cosplay…
We want to see all your lovely pictures from the premiere event! Be sure to tag them #MoonMovie ! Here's @ashecos in her elegant Serenity! pic.twitter.com/db5chx4mZb

— Sailor Moon (@Sailor_Moon_NA) January 14, 2017
The cards that were given out:
We also have a SNEAK PEEK! While supplies last, you'll get one of 5 cute, premium character boards when you attend the movie <3 #MoonMovie pic.twitter.com/k9yUsykPP5

— Sailor Moon (@Sailor_Moon_NA) January 11, 2017
Of course, we cannot forget the cast that was there:
Beautiful night at Sailor Moon R! So fun watching with the fans! Rowdy house! Love this cast! Thanks @VIZMedia pic.twitter.com/sP2opnyBuz

— Carrie Keranen (@CarrieKeranen) January 14, 2017
And the people at Viz, for making this event magical and so GLITTERY:
That's a wrap on the #MoonMovie premiere! Time to clean up!
Thanks to all the @vizmedia team, cast and ✨THE FANS✨ for making it MAGICAL! ???? pic.twitter.com/H126yZXJcU

— Sailor Moon (@Sailor_Moon_NA) January 14, 2017
I hope everyone had a great time in LA, for the premiere and Q&A, like Sailor Moon had its own convention…but let's not go that far, just yet. :P
There are theatrical releases for the movie across the nation. To see if it's near you, check out the listing in the link below:
http://www.elevenarts.net/sailormoon/
And for those who won't be able to make it to any of them, RightStuf had pre-orders of the movie on their website, right now, with a release date of April 18th!
Blu-ray/DVD: http://www.rightstufanime.com/Sailor-Moon-R-The-Movie-Blu-ray-DVD
DVD: http://www.rightstufanime.com/Sailor-Moon-R-The-Movie-DVD
Sailor Moon Crystal, Season 2, is up for pre-order!
RightStuf also announced that Sailor Moon Crystal Season 2 will be out next month, on February 21st! Links to those are below:
http://www.rightstufanime.com/search?keywords=sailor%20mon%20crystal%20set%202
The cover used is from Volume 13 of the Japanese Blu-ray & DVD releases.
Closing
We hope you enjoyed these uploads, and hope you'll stay tuned for next week's update.♥ By the way, we do ask that you all donate, not only to keep the server running, but to maybe give Miss Dream a good year! Also, we have expanded our hire us page to a whole separate entity, Fandom Services, so be sure to check that out as well! And, bookmark sailormoonevents.org, for updates on the upcoming Masquerade Ball in 2017! See you next time!