Hi, Dreamers!
This week's update has a recap from Viz's Sailor Moon panel at San Diego Comic Con International…yep, we're continuing to bring more doujins from our generous donor, wolf1806!
This week's doujin uploads
Sailor Moon @ SDCC 2017 Recap
With San Diego Comic Con over, we recap the news that Viz Media shared at their Sailor Moon panel.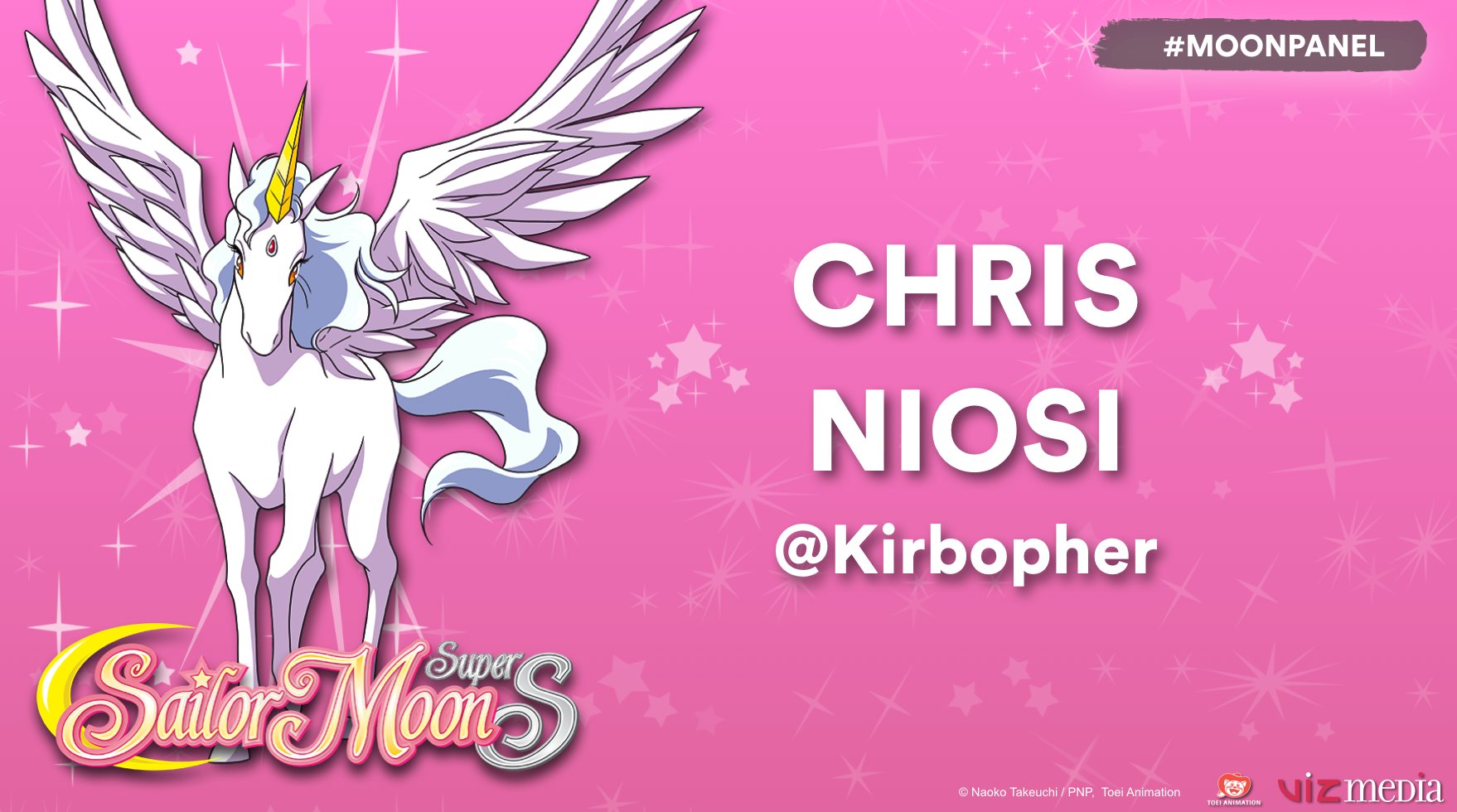 First, they announced that Chris Noisi will be voicing Pegasus/Helios in Sailor Moon SuperS AND Crystal's Dream Arc movies. Noisi was known to the internet community as the animator for various clips, such as the famous "Leather Pants" music video for the parodied series, Yu-Gi-Oh: The Abridged Series, as well as other work on his Youtube page, such as his Did You Know Voice Acting series, where he mentions the Cloverway dub's cast in his Marvel Avengers DYKVA piece, which you can see here. He also has done voice acting in other anime…you can see which ones here.
Anyways, congrats to Chris on making this role and hope he does well. BTW, this is his tweet, after he was announced…
NEIGH, I SAY.#Sailormoon #Moonpanel #Pegasus pic.twitter.com/bvGj1N4tRx

— Chris Niosi (@Kirbopher) July 22, 2017
The other thing was that there's surprise guests. An NFL star in attendance at the Sailor Moon panel:
Guardians of Love & Justice come from everywhere! Our new friend @Mike_Daniels76 of the Green Bay Packers got GLITTERY @ #SDCC #MoonPanel ✨???? pic.twitter.com/xtdGtr6F2F

— Sailor Moon (@Sailor_Moon_NA) July 22, 2017
Defensive tackler for the Green Bay Packers, Mike Daniels, and his brother Sean!
Mike Daniels was an Iowa Hawkeye before drafted to the Pack! Daniels has a passion for manga and anime. So much so, that he even cosplayed 4th Raikage from the Naruto series, when he attended the Boruto panel at SDCC, the day before, while his brother cosplayed as Killer Bee!
The Green Bay @Packers secret to a good defense: Liger Bombs! @Mike_Daniels76 is crushing his Raikage cosplay! #Naruto #SDCC2017⚡???? pic.twitter.com/5dXYFmFHha

— VIZ Media @ SDCC (@VIZMedia) July 21, 2017
It even caught the attention of the Packers twitter as well:
We already got a preview of Mike's new look on headshot day. pic.twitter.com/Vyk7fuSWAl

— Green Bay Packers (@packers) July 22, 2017
Anyway, it's great to see even NFL stars can be Moonies, too. You can read the article of how Mike and Sean became anime/manga geeks…just like us, right here! Even Cherami Leigh, voice of Sailor Venus, is a fan of the Packers! So, we have a connection! ♥
P.S. I would be interesting if Viz invited Mike to voice Yuji Kayama, in the Sailor Stars dub…since his team is green and all…


Just sayin… ;P
Not just Viz, revealing Sailor Moon stuff, others have as well.
Funko revealed the Mystery Mini series for Sailor Moon, which contains the Inner and Outer Senshi, as well as Mistress 9 & Super Sailor Moon. These will be released very soon!
#funko are releasing blind bag #sailormoon mystery minis including the outer senshi!!! pic.twitter.com/xfNPMTRjmy

— Union Jack Gamer (@unionjackgamer) July 22, 2017
.@KodanshaUSA @ #sdcc17 – Sailor Moon Eternal Edition – large 7×10 format, revised translation, holographic effect cover – new cover reveal! pic.twitter.com/3MGaKBjxuM

— Deb Aoki (@debaoki) July 22, 2017
There's also Sailor Moon keychains coming! Includes the Inner Senshi, Luna, Artemis, Sailor V, and Queen Beryl!
Super cute #sailormoon coming soon. pic.twitter.com/0jFmsNtCqh

— ????Tuxedo♂Mars????️‍???? (@TuxedoMarsRedux) July 20, 2017
Closing
We hope you enjoyed these uploads and news, and hope you'll stay tuned for next week's update.♥ By the way, we do ask that you all donate, not only to keep the server running, but to maybe give Miss Dream a good year! Also, we have expanded our hire us page to a whole separate entity, Fandom Services, so be sure to check that out as well! And, a reminder that our Garage Sale has expanded with more doujins. Buy One Get One Free with FREE SHIPPING, by going here to get them before they're gone! See you next time!