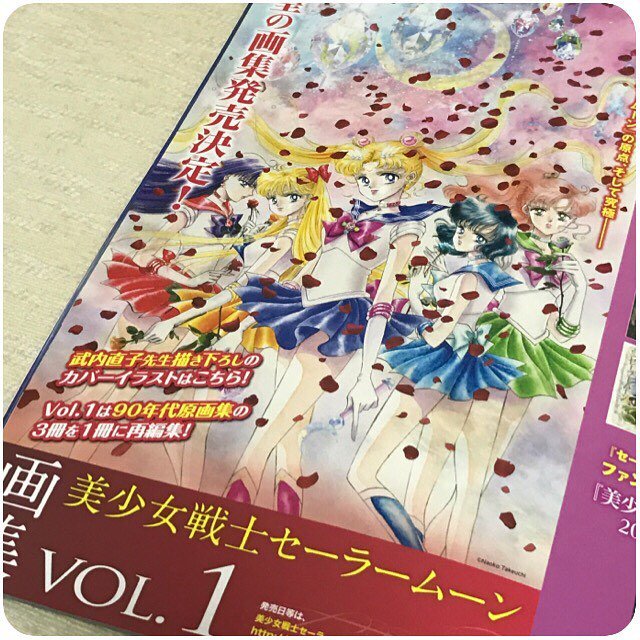 Hello, Dreamers!
This week's update finishes our 1993 Newtype magazine uploads. Also, an update on the long-awaited artbooks.
This week's Newtype 1993 issue uploads
Artbook Update!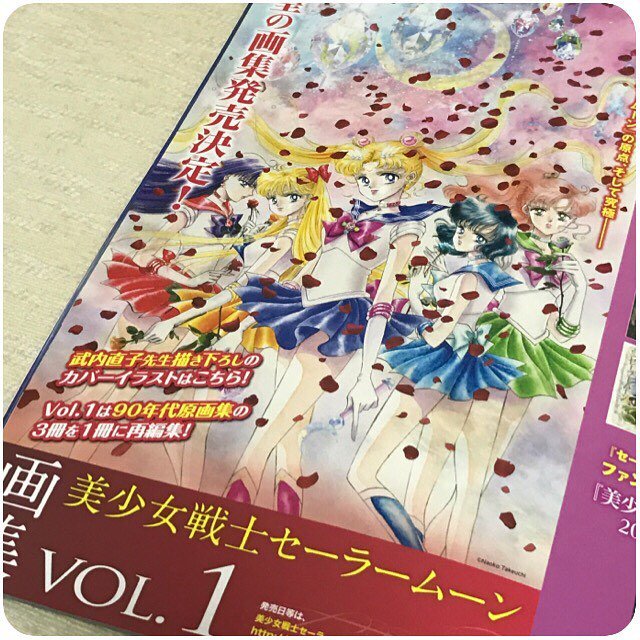 From the pamphlet of Le Mouvement Final–by the way, has started the performances last Friday–we got a new visual update about the long-awaited return of the artbooks. The first volume will contain volumes 1 thru 3 of the original 90s artbooks, combined into one.
Stay tuned to Miss Dream's facebook and twitter for updates on when it will be released and any other future releases.
SOURCE: https://vk.com/wall-1108386_215038
CONFIRMATION THAT IT CAME FROM THE PAMPHLET: https://twitter.com/SMObss/status/906204427853340672
Happy Birthday, Ami-chan!
Last Sunday (9/10) was Ami's birthday! And, we'd love to share some tweets to show how they celebrate the day of the kind-hearted genius.
We begin with Viz Media, who shared a dub clip of Sailor Moon Crystal Season III, which will be released in November.
Happy Birthday to the Guardian of Wisdom, Sailor Mercury! ☿️️???? #SailorMoonhttps://t.co/NTqdJivVaM pic.twitter.com/x4zJS16jWc

— VIZ Media (@VIZMedia) September 10, 2017

Tuxedo Unmasked shared his article on Ami, with a very nice birthday cake pic.
Happy Birthday Ami Mizuno! #SailorMoon #SailorMercury #AmiMizuno https://t.co/KWzJ2A4tc9 pic.twitter.com/VACaw12dxj

— ????Tuxedo Unmasked (@t_unmasked) September 10, 2017

And, while Le Mouvement Final is on it's third day of its run, HotaruMoon pitched in to help celebrate the birthday of her co-star's character.
きのう、セラミュ3日目ありがとうございました????*.。
遅くなったけど亜美ちゃんハッピバ pic.twitter.com/AZ8in62PTF

— 野本ほたる (@NomotoHotaru) September 11, 2017
Closing
We hope you enjoyed these uploads and news, and hope you'll stay tuned for next week's update.♥ By the way, we do ask that you all donate, not only to keep the server running, but to maybe give Miss Dream a good year! Also, we have expanded our hire us page to a whole separate entity, Fandom Services, so be sure to check that out as well! And, a reminder that our Garage Sale has expanded with more doujinshi, check everything out here to get them before they're gone! See you next time!