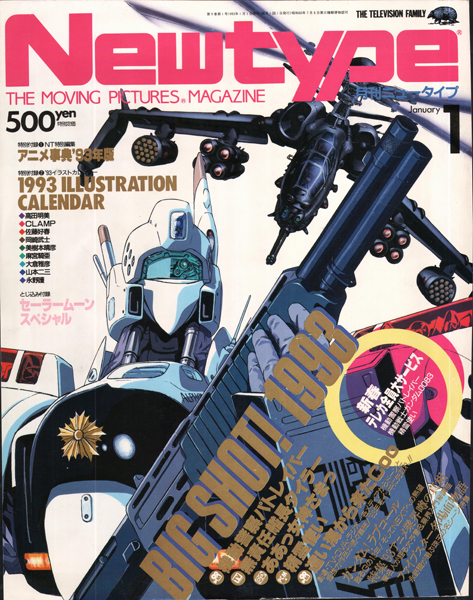 Hope you enjoyed the weekend of USA's Labor Day, Australian Father's Day, or just the first weekend of September, Dreamers!
This week's update continues our Newtype magazine uploads, that includes a full issue update of one that we had.
Let's check them out!
This week's Newtype issue uploads
There will be real Sera Myu CDs coming!

In surprising news that came out of left field, the latest Sailor Moon Fan Club video shows Shuu (Sailor Uranus) & Sayaka (Sailor Neptune), shown above, announcing to the fans that there will be a Sera Myu CD, featuring eight songs from Amour Eternal, plus "Eye of the Storm" from Un Nouveau Voyage! The CD is in the works at this time, and will be out very soon. This is the first time that ANY Sailor Moon musical gets an official soundtrack album.
We will be looking to scan and rip the songs for you guys, as soon as we get a copy. Stay tuned, Dreamers! ;)
Thanks to @SMObss for the tip!
Closing
We hope you enjoyed these uploads and news, and hope you'll stay tuned for next week's update.♥ By the way, we do ask that you all donate, not only to keep the server running, but to maybe give Miss Dream a good year! Also, we have expanded our hire us page to a whole separate entity, Fandom Services, so be sure to check that out as well! And, a reminder that our Garage Sale has expanded with more doujinshi, check everything out here to get them before they're gone! See you next time!