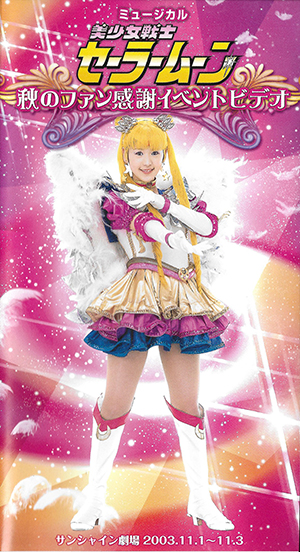 Hello Dreamers!
Welcome back to another week of something musical related! This week we bring you Kakyuu Ouhi Kourin Fan Appreciation Event! Back in the days of earlier musicals, Fan Appreciation Events (also known as FanKan) were held before a musical to give a chance to show songs, ask staff questions, sometimes hold contests, and occasionally show a few readings from the scripts. Then you were able to take photos of the cast yourself at the end at some of them.
Note: These musicals are all encoded, but are NOT subtitled. If you are interested in getting them subtitled quicker, please make sure to check out our Fandom Services option.
Also huge thank you to Brady for donating the VHSs for us to share this content!
We also have a brand new page for the RAW Sailor Moon videos if you would like to see all the content in one place!
This week's Downloads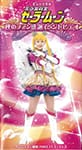 Kakyuu Ouhi Kourin
Fan Appreciation Event
Direct Download | Torrent Download
I'm also back with another fun musical fact! In the 1994 S musical, Sailor Pluto appears, but it's actually the Jupiter performer, Kanoko, playing the part. In FULL Jupiter gear! If you look closely you can clearly tell it's not anyone dressed as Pluto. Also, did you know that one time Ooyama Anza once forgot the dance to La Soldier of all things?
Closing
With just 3 more days to the new musical, we're getting a look at the goods released! More badges are back once again. Will you be fighting to collect this set like the previous 3?
Are you looking to be Moonie of the Month? Awesome! Please contact us and let us know your interest in appearing on the site and being able to talk about YOUR experiences with Sailor Moon! This includes if you write fanfiction, do artwork, cosplay, etc!
And don't forget, we have a Patreon too! You can help us keep the site running by offering even just $1! Our monthly hosting and Cloudflare bill is $315! On top of that, gathering up Sailor Moon publications and other merch to digitize for the site can quickly get pricey. Enter Patreon – a monthly tipping and rewards site that allows you to support your favorite content creators and get perks as a thank you. Miss Dream's content will always be free to access, but we are incredibly grateful for any support our visitors can provide to help ease the hosting bill and make it easier for us to keep acquiring materials to share.
Our garage sale is still ongoing, with recent additions of our DVDs and Blu-Rays, as well as buy one get two free on all doujinshi and magazines!
Let the professional translators at Fandom Services translate your, or your honey's favorite doujinshi or your best bud's super rare special episode! Check out Fandom Services on Facebook!
See you all next time!