About Naoko Takeuchi
Naoko Takeuchi, born March 15th, 1967, is a Japanese manga artist who debuted with her first work, "LOVE CALL" in 1986. "LOVE CALL" won Kodansha's 2nd New Manga Artist Award, which helped launch Naoko's career. She published mostly one-shot works until a collaboration project with another famous manga artist, Marie Koizumi, titled "Maria", based on Jean Webber's story "Daddy Long Legs". The manga was a big hit, and gave Naoko Takeuchi more opportunities at Nakayoshi magazine to release longer, serialized stories. From there Naoko's career took off; her series "The Cherry Project", "Codename: Sailor V", and "Pretty Soldier Sailor Moon" all became big hits, with "Sailor Moon" becoming her most well-known work world wide.
Before becoming an internationally known manga artist, Naoko Takeuchi received her degree from Kyoritsu University of Pharmacy in Chemistry, and became a licensed pharmacist. In high school she also had a keen interest in astronomy and worked part-time as a miko for the Shiba Daijingu Shinto shrine; these experiences later became inspirations for characters and themes in Naoko's literary works.
Naoko Takeuchi is married to another manga artist, creator of Yu Yu Hakusho and Hunter x Hunter, Yoshihiro Togashi. The couple have two children together, and live in Tokyo, Japan.
Timeline of Collected Works:
Images
from spa magazine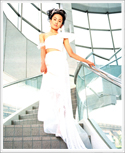 from figure king magazine 2000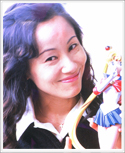 from ROLa magazine
sources: 1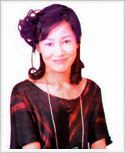 Sources of Inspiration
Naoko Takeuchi is a big fan of figure skating, fashion, and Takarazuka theater.
Figure Skating Inspiration
All thoughout "The Cherry Project", Naoko Takeuchi wrote liner notes in her publications about watching her favorite figure skater, Midori Ito, perform in the 1991 World Championships and 1992 Albertville Olympics. Midori Ito was the first female figure skater to ever perform a triple/triple jump combination and a triple axel in competition. Naoko Takeuchi's love of Midori Ito inspired her to model her protagonist, "Chieri", after this world famous figure skater; in "The Cherry Project", Chieri becomes the first ever female junior skater to perform a quadruple jump. Many of Chieri's outfits and performances are based on Midori Ito's routines and costumes. Here are some examples: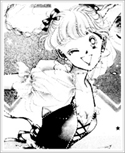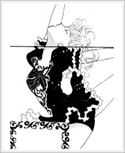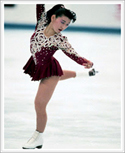 Fashion Inspiration
Naoko Takeuchi has written in her liner notes for Sailor Moon about how much she loves couture fashion. And, her love for it found its way into many different Sailor Moon art pieces. Tumblr user fukufashion has done an excellent job of compiling illustrations by Naoko Takeuchi and comparing them against runway pieces from the early 1990s. There are many striking similarities! Naoko Takeuchi also took inspiration from famous advertisements and art pieces – here are some examples:

| | |
| --- | --- |
| Black Lady pose & Yves Saint Laurent's Opium perfume ad | Koan & Thierry Mugler Fashion Week 1992 |
| Calaveras & Christian LaCroix Fashion Week 1992 and 1993 | Setsuna & Chanel 1992 |
| Hotaru & Thierry Mugler Fashion Week 1992 | Christian Dior 1992 Palladio dress & Serenity |
| Tankouban Vol 3 Liner Notes & 1992 September issue of Vogue Italia | |

images from: fukufashion + sm obss + lilith-et-adalia + badchichi + peachybeam + ribbonchocolate

Takarazuka Inspiration
Takarazuka theater is a century old tradition in Japan, featuring all-female actress performances of many famous and original musical performances. It reached a peak of popularity in the 1980s and 1990s, and the popularity of that style of theater continues today. When Naoko Takeuchi published "The Materials Collection" in 1999, she made reference to the characters Haruka Tenou and Michiru Kaiou both being based off of Takarazuka actresses, though she did not specify which.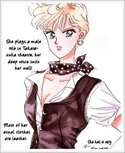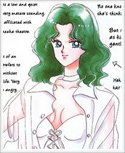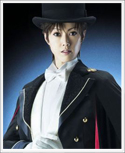 At NicoNico Douga's Sailor Moon 20th Anniversary Talk Show Event Part 2, the producers of the Sera Myu musical "La Reconquista" were asked why the cast was all female. The producer responded that Naoko Takeuchi is a huge fan of Takarazuka theater, and she wanted her production to be all girls in that spirit. The actress portraying Tuxedo Mask in the 2013 Sailor Moon musical, Yamato Yuuga, is a famous Takarazuka Revue actress coming out of retirement to take on this role.

Art Inspiration
As evidenced by the number of instances where Naoko Takeuchi's work was a direct parallel to pieces by famous artists, it is fair to say that she is a huge art history buff. Here are some examples where Naoko's art work for Sailor Moon was inspired by famous masterpieces in their own right:

Robert Maplethorpe's "Self-Portrait" + Endymion


Maxfield Parrish's "The Latern Holders" + Usagi w/Chibiusa


Alphonse Maria Mucha's "F. Champenois" + Sailor Moon


William Blake's "Satan in his Original Glory" + Super Sailor Moon


Alphonse Mucha + Sailor Moon
Credit to ironlithium on Tumblr


Idol Group "Ribbon" + Sailor Moon
Credit to fehyesidollica on tumblr


images: eternalsailormoon.org + manga style
Translated Interviews
From time to time I will add translations of interviews with Naoko Takeuchi. They are few and far between, but I will do my best to include all that I can find. :)
Naoko Takeuchi Interview in Spa Magazine Issue 5.25 1994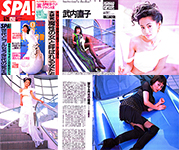 read here
5 Amateurs Turned Professional Interview Translation: Naoko Takeuchi
read here
Naoko Takeuchi in ROLa magazine September 2013
read here
Naoko Takeuchi in ROLa magazine November 2013
read here
Naoko Takeuchi and Fumio Osano Interview in ROLa magazine January 2014 Issue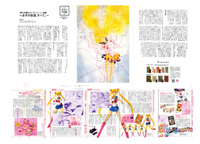 read here
Naoko Takeuchi Article in Flash Magazine 1993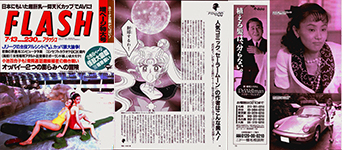 read here
Naoko's "Punch!" Series
Between the years 1999 and 2004, Naoko Takeuchi published a series of short comics about her daily life in Shueisha's "Young You" monthly magazine. They are called the "Punch!" series because each title has the word "punch" in the title – for example, there is "Naoko Takeuchi's Back to Work Punch!!", and "The Prince and Princess's Balloon Punch!!". Here are some English translations of Naoko Takeuchi's "Punch" series that I have created:

Princess Naoko and Prince Yoshihiro's Baby Punch Round 2
Done by request for forum users Lilly-chan and Kungpow1234, this translation recaps the story of Takeuchi Naoko's miscarriage experience in between the births of her son and daughter. This story gives us a rare glimpse into the personal life of the creator of Sailor Moon, so it's definitely worth checking out!
click here to read the comics
Princess Naoko and Prince Togashi's Baby Punch Round 3
Done by request for forum member mikoru, this volume tells the story of Takeuchi Naoko's second pregnancy and birth. This story gives us a rare glimpse into the personal life of the creator of Sailor Moon, so it's definitely worth checking out!
click here to read the comics
Mailing Address
If you would like to send fanmail to Naoko Takeuchi, please keep in mind that she does not speak English very well. Therefore, it is best to write to her in Japanese. (If you can't, Katie will translate letters for a minimal fee, her contact info can be seen at ceresstation.carrd.co) You can send a small letter or gift with prepaid postage to:
Naoko Takeuchi
Nakayoshi Editorial Dept
P.O. BOX 91
Akasaka Post Office
Tokyo 107-8652
JAPAN
Naoko is a big fan of homemade items, fanart, and doujinshi, so she would definitely appreciate getting some along with a note about her work from fans abroad!