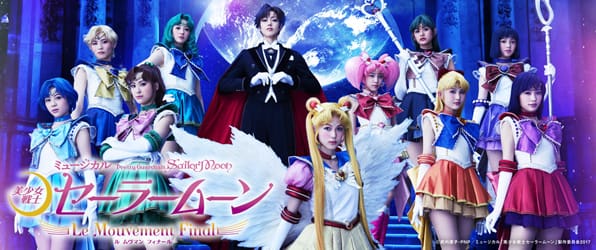 Performance Download | Pre-order DVD | Soundtrack | Pamphlet | Promotional Materials | Promotional Videos | Cast Listing
Musical Autumn 2017: Sailor Moon: Le Mouvement Final
Sailor Moon: Le Mouvement Final is based on the Stars Arc of the Sailor Moon series.
The title of the latest in the series of Sailor Moon musicals was announced on the Official Sailor Moon 25th Anniversary page, on April 8, 2017. Its dates of the musical are as follows:
Tokyo: September 9 ~ 18 (Day off on Sept 11)
Aichi: September 23 ~ 24
Osaka: September 29 ~ October 1
Bookmark this page to keep up to date with all the latest news and information about Sailor Moon: Le Mouvement Final!
Story
Usagi has come to the airport to see Mamoru off as he heads to the US to study abroad, but someone shatters Mamoru's body to pieces. In shock, Usagi loses her memory and collapses, but a member of the super idol group the Three Lights is there to catch her. That day, the Three Lights were to star in a music festival. Usagi and friends were planning to perform as well, but a new enemy arrives. Calling themselves "Shadow Galactica," these enemies are Sailor Guardians aiming to steal Sailor Crystals!
At the same time, a mysterious young girl named Chibi Chibi and new Sailor Guardians, the Sailor Starlights, also appear, and a battle on an unprecedented scale begins.
Sailor Guardians vs. Sailor Guardians! Fittingly the Sailor Moon "final battle" has the future of the galaxy at stake and it starts now!!
Fun facts
"Le Mouvement Final" is French for "The Final Movement."
Unlike previous years, the title for this year's Sera Myu was announced in the USA first, on April 7th, 2017, before the official site posted the news. The main 10 senshi cast, plus a few extras, were at Anime Matsuri 2017 in Houston, Texas, to announce it, after their 40+ minute original performance of the senshi saving Houston.
Sera Myu in Houston also marks the last performance with Karin Takahashi as Sailor Saturn, due to scheduling conflicts with another musical that she's playing in, Death Note, which runs within the same time frame as Le Mouvement Final's runs. It was after Houston's time, that Mirai was casted to replace Karin as Saturn.
During Osabu's Sailor Moon panel, at Anime Matsuri 2017, he answered a fan's question about a possible USA run of this Sera Myu. His response was that there's no further details, but urges the fans  to "give full support," to make it happen.
As the name implies, this is the final Sailor Moon musical with this cast, as well as Sera Myu itself.
Sailor Moon: Le Mouvement Final Fansub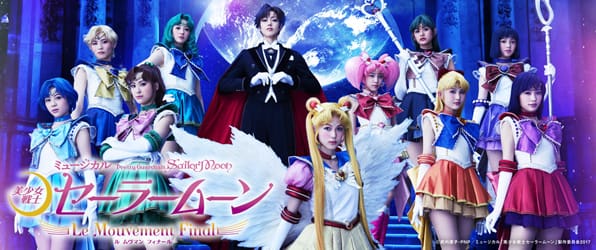 magnet torrent download (preferred) | standard torrent download | direct download
Sailor Moon: Le Mouvement Final - Live Performance Songs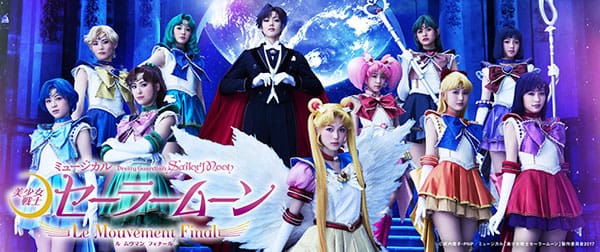 Live Performance MP3 Download
Thanks to Sailor Busters for the rips, and Katie form ainomessage.tumblr.com for the translated song titles.
TRACK LISTING:
Maiden's Road
Wandering Stars
Sky of Jewels
Legend of the Dictator
CHIBI CHIBI
Wandering Stars (Ballad Ver)
Sailor Make Up!
Crow and Siren
Scent of War
My Only Love
Celestial Born
Last Hope
Galaxia's Ambition
We Know
Determination
My Guiding Light
Feelings of Kakyuu
The Guardian Who Lost Hope
Time of Confrontation
Chaos' Theme
Music of the Spheres
We've Become One Again
On the Scene!! Tuxedo Mask
Loving Satellite
Speed of Light
When Destiny Calls
Love's Starshine
Moonlight Legend
Sailor Moon: Le Mouvement Final - Pamphlet Translation

Coming this fall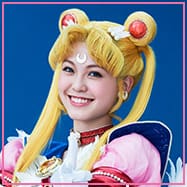 Hotaru Nomoto as Sailor Moon

Yume Takeuchi as Sailor Mercury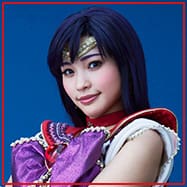 Karen Kobayashi as Sailor Mars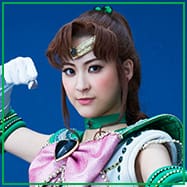 Kaede as Sailor Jupiter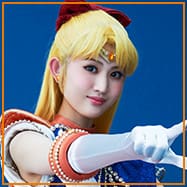 Rimo Hasegawa as Sailor Venus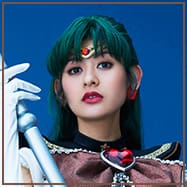 Mikako Ishii as Sailor Pluto

Mirai as Sailor Saturn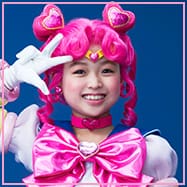 Hinari Yamaguchi as Chibi Chibi #1

Chise Niitsu as Chibi Chibi #2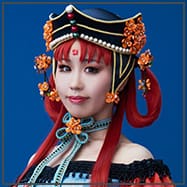 Asami Okamura as Princess Kakyuu
Shadow Galactica
Yukari Shiihara
Yochimi Hidano
Ayumi Sagisaka
Ayano Nagasawa
KEY:
(PE, AE) –  Returning from Petite Étrangère and Amour Eternal
(Moon: LR, PE, UNV) – Played as Sailor Moon in La Reconquista, Petite Étrangère, and Un Nouveau Voyage

Shion Aoki as Sailor Iron Mouse

Miyu Hashigaki as Sailor Tin Nyanko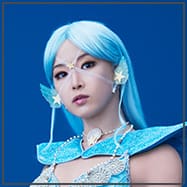 Yuka Kobayashi as Sailor Aluminum Siren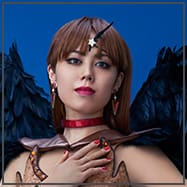 Iriya Yuto as Sailor Lead Crow
Confirmed staff:
Creator – Naoko Takeuchi (Kodansha Press)
Screen play and  Production – Takuya Hiramitsu
Music – Toshihiko Sahashi
Lyrics – Lynne Hobday, Takuya Hiramitsu
Choreography – Satomi Toma
Artwork – Chiho Tsunoda
Acoustics –  Kouichi Moritani, Satoshi Nakajima
Lighting – Hidenori Kobayashi
Filming – Hiroki Arakawa
Costumes – Hiroki Okushima
Hair and Makeup – Keikou Hyou, Akiko Imura
Vocal Coach – Tadamichi Izumi
Fight Scene Choreographer – Masanori Tomita
Music Assistant – Yuria Tobe
Assistant Director – Satomi Sugizaki
Rehearsal Piano – Shiori Yasumoto
Stage Director: Kenichi Konno
Promotional Artwork – Shinjirou Eguchi
Promotional Photography – Yuusuke Miyake