About Fumio "Osabu" Osano
Fumio Osano (小佐野文雄), born August 8th (year unknown), is a Japanese manga editor who currently works for Kodansha LTD. He is mostly known for being the editor and manager of Naoko Takeuchi, the creator of Sailor Moon. He is a graduate of Waseda University and has been involved in the manga industry for over 20 years. He originally began working at Kodansha in their Nakayoshi division, creating appendix promotional items for the series "Goldfish Warning!" in 1987.

tumblr user brickme found this – Osano Fumio's introductory speech in the "Furoku Corner" section of Nakayoshi magazine, January 1987 issue
Mr. Osano still works for Kodansha, and aside from managing the Sailor Moon franchise's 20th anniversary celebration project, he also works for other Kodansha monthly magazine publications such as "Shounen Rival". He is famous for his 1 PM through 1 AM work schedule, and regularly takes his lunch at 6 PM. He is a fan of punk music, curry houses, gyoza, and is notorious for his love of Sailor Mercury.
Fumio is currently the "face" of the Sailor Moon franchise 20th anniversary celebration project, and is seen more often than the series creator Naoko Takeuchi at official events. All of the latest information about the 20th anniversary Sailor Moon merchandise, "Perfect Edition" of the manga series, and upcoming anime can be found on his Twitter account. He also maintains the official Sailor Moon website, Sailor Moon Channel, which is updated at least once a month.
I work as Mr. Osabu's English translator for his official Twitter account, and he's a really sweet guy! If you have any questions you would like to ask Mr. Osano, please comment below and I will consider passing them along! :)
Why is he sometimes called "Osabu" or "Osa-P"?

Mr. Osano with Matsuura Miyabi after giving her his autograph – click for full size

During the tankouban print of Sailor Moon, Naoko Takeuchi created many panels of margin-comics called "liner notes", discussing her personal life as well as her thoughts on the project. Her editor at the time was Fumio Osano, who she made fun of for being overweight. The word for "pig" in Japanese is "buta", and she made a pun on his name, combining "Osano" and "Buta" to create "Osabu". Naoko often depicted Mr. Osano as a cartoon pig in her liner notes, and to this day Osano himself signs his autograph with a small cartoon illustration of a pig.

Playing into this, Osano has made comments in interviews, presentations, articles, and his personal twitter account talking about how much he loves eating food, and how he and Naoko Takeuchi have gotten into tiffs when he steals food from her freezer. He also offers some suggestions of great restaurants around the Tokyo Metropolitan area, totally playing into Naoko's characterization of him.

Osano's official Twitter account, @osabu8 uses this nickname, and he seems to have adopted it for most of his online communications despite its offensive origin. He is also frequently referred to and credited as "OsaBU" (おさBU) in official interviews, in publications like ROLa magazine, Hyper Hobby, Hobby Maniax, Urepia, Comic Natalie, and many others.
Naoko Takeuchi also gave pet names to many of her favorite characters in Sailor Moon, and the most common way she did this was by adding "P" at the end of their name. Throughout the original run of Sailor Moon, you'll see instances of "Mina-P" (Minako / Sailor Venus), "Usa-P" (Usagi / Sailor Moon), and even Luna-P (who is a toy version of the character Luna).

Very often in Takeuchi's liner notes, she refers to Osano as "Osa-P". Although she criticized and teased him a lot, Naoko liked Mr. Osano so much that she named a jewelry store which appears in the Dark Kingdom arc of the manga and anime after him – "Jewelry Osa P".

It seems to be that whenever Naoko Takeuchi was feeling fond of her editor/manager, she referred to him as "Osa-P", and whenever she was feeling frustrated or overworked, or when she disagreed with a decision he made, she would call him "Osabu". This is totally fitting in with her self-characterization as a childish Princess. The two decidedly have a very love/hate relationship with each other.


Jewelry Osa-P
Osabu's Room
Here is a collection of images from the "Osabu's Room" comic that Naoko Takeuchi included in the tankoubon print of Sailor Moon when it was released in Japan in the mid 1990s. Some day soon I'll go through the manga and translate all these pages into English ^___^;
Pictures of Fumio Osano
from niconico douga sailor moon 20th anniversary talk show events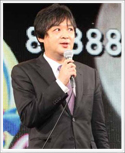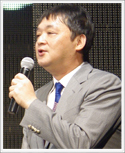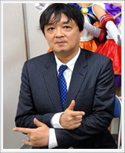 from Comic Natalie interview with Mitsuishi Kotono

from Sailor Moon Petite Étrangère in Comic Natalie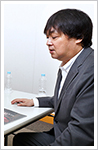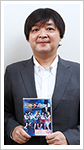 with @sailorastera | @killmeneko
I know many fans were able to get pictures and autographs of Osabu during the run of La Reconquista in September of 2013 – if you are comfortable sharing them, please send me copies at [email protected] and I'd be happy to put them up! :)
Translated Interviews
I will be posting every interview I can find which features Fumio Osano, so please keep an eye on this section, as it is sure to expand! :)
Fumio Osano at the NicoNico 20th Anniversary Event Talk Show Part 1

download | torrent

Fumio Osano at the NicoNico 20th Anniversary Event Talk Show Part 2

download | torrent

God of Backstage – Fumio Osano Interview on Sailor Moon 2013 musical "La Reconquista"

download | torrent

Naoko Takeuchi and Fumio Osano Interview in ROLa magazine September 2013 Issue

read here

Fumio Osano Interview about Sailor Moon 20th anniversary in Hobby Maniax Magazine

read here

Interview with Fumio Osano and Yoshio Kataoka in Urepia Magazine

read here

Naoko Takeuchi and Fumio Osano Interview in ROLa Magazine November 2013 Issue

read here

La Reconquista Cast Interview with Fumio Osano in Hyper Hobby

read here

Naoko Takeuchi and Fumio Osano Interview in ROLa Magazine January 2014 Issue

read here

Sailor Moon Petite Étrangère in Comic Natalie

read here
Mailing Address
If you would like to send fanmail to Fumio Osano, please keep in mind that while he has basic proficiency in English, all letters should be sent in Japanese. (If you want to send him a note in Japanese, please e-mail me – [email protected]; I will translate letters for a small fee.) You can send a small letter or gift with prepaid postage to:
Fumio Osano
c/o Shinchousha Editorial Department
Shinjuku Yaraicho 71
Tokyo, Japan 107-8652
Mr. Osano is a BIG fan of Sailor Mercury, and collects Mercury-themed items. He's also a bit of nerd and enjoys his Samsung Galaxy 3 phone, Xperia Tablet, and Playstation Vita – so would likely appreciate charms / decorations for both devices. :)