Hello Miss Dreamers!
Monday Night Raws is back in the game, and we've got a new project! We're going to be releasing raw scans of the first-print tankoubon of Codename: Sailor V, followed by the first-print run of Pretty Soldier Sailor Moon. We'll be putting 3 volumes up each week, which makes for seven weeks of releases.
Without further delay, here are the three original volumes of Codename: Sailor V.
Codename: Sailor V
Also of note, with our release of the original prints, we're holding a contest! Those of you here last week may already know, but to jog your memory, I'll say it here anyway.
The first person to locate and identify an Easter Egg in one of the releases over the next several weeks will win a full set of the Sailor Moon CCG: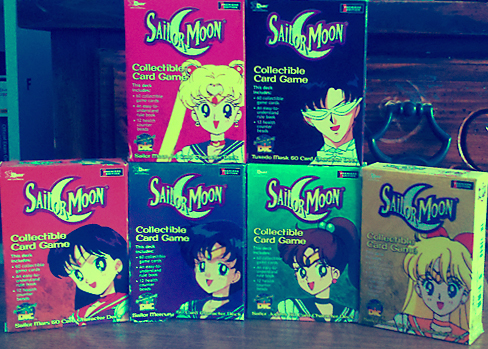 Make sure you come back every Monday for your chance at this prize!
One final thing before you head off to download — an introduction. I'm Draconicsoul, and it's very nice to 'meet' you. I was recently appointed to be in charge of Monday Night Raws, so you'll see a bit more of me in the future. I've been working here as a graphical designer for about a year, and it's nice to be on the front end.
Well, that's all for today! See you all here next update!